Jaguar's flagship XJ sedan offers a series of visual changes, technological advances and additional features on all models for 2008.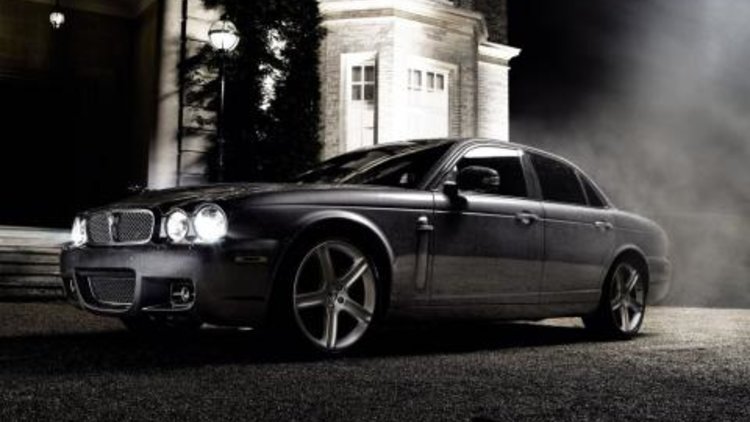 The term "entry level" is used loosely when referring to the new 2008 Jaguar XJ, which will receive the highly acclaimed 3.5-litre V8 petrol engine, in addition to a 2.7-litre V6 twin-turbo diesel through to the range topping 4.2-litre supercharged V8.
All models feature a six-speed automatic transmission which provides smooth and quick gear changes. Its ability to handle the high torque outputs of the XJ engine range also allows the gearbox to use higher gears more effectively, helping to lower fuel consumption further.
The all-new XJ demands an even more purposeful presence with a dramatic overhaul of its appearance, giving the XJ a sportier, more muscular stance.
Revised door mirrors now carry indicator lights while standard 19-inch Polaris alloy wheels add to its sporting appearance. The upscale XJR features 20 inch Cremona alloy wheels and Super V8 which features 20 inch Calisto alloy wheels. The XJR now also comes with aluminium finish power vents and black painted brake calipers.
Redesigned front seats which are standard across the range offer more comfort and support whilst also providing rear passengers with added leg room. An upgraded Bluetooth allows users to connect up to five mobile phones to the car's own in-car telephone system.
"Like the new XK, the XJ is engineered to provide relaxing and refined ride quality, yet can deliver highly capable dynamic qualities when required. The stiff lightweight aluminium structure allows for increased performance and great agility, particularly in our XJR which is a true performance car, yet is inherently quiet, refined and comfortable."
Its trademark all-aluminium design means that even the long-wheelbase XJ model is lighter than many of its key competitors standard wheelbase platforms.
As a result, the XJ range benefits from superb fuel economy and range, improved rigidity and safety, as well as exceptional ride and comfort.
A Computer Active Technology Suspension system provides optimum comfort and refinement whilst cruising, yet delivers exceptional high-speed stability and improved aerodynamic efficiency whenever the XJ is called upon to perform.
Class leading advances in Integrated Acoustic Dampening technologies deliver a blissfully quiet cabin environment. Utilising acoustic absorbing materials and airtight seals, engine and road noise is dramatically reduced whilst electronically controlled active engine mounts absorb 90 per cent of engine idle vibration.
Safety features such as Adaptive Restraint Technology System use ultrasonic sensors to calculate appropriate airbag deployment and force, based on passenger weight and position. Side-curtain airbags, front seat thorax airbags and energy absorbent front seat backrests ensure a safe driving experience for all occupants.
Pricing details are as follows:
XJ6 D SWB $154,900
XJ8 3.5 SWB $159,900
XJ8 4.2 SWB $174,900
XJ8 4.2 LWB $179,900
XJR SWB $219,900
Super V8 SWB $229,900
Super V8 LWB $234,900
SWB = Standard Wheelbase LWB = Long Wheelbase (125mm longer than SWB)
The 2008 Model Year XJ range will be available in November this year.
Jaguar XJ gets new look for 2008