Falcon and Commodore ute owners beware, if real men drive utes, then this beauty is going to be a massive ego boost. Seriously though, a Hummer Ute? We'd like to send a prize to whoever came up with this.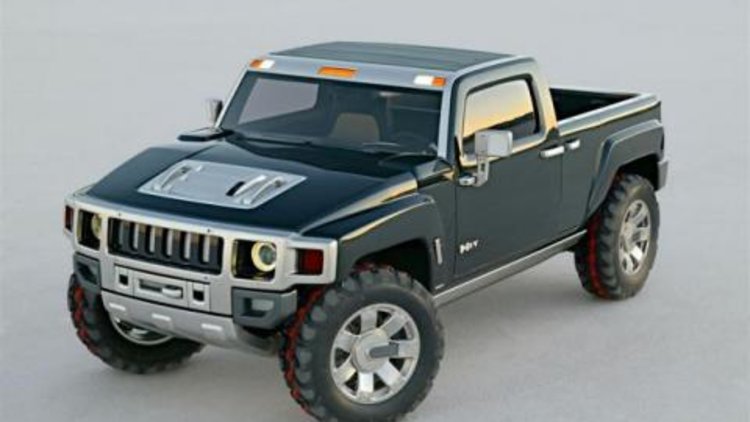 The all-new HUMMER H3T is now a reality. Troy Clarke, GM Group Vice President and GM North America President today announced a $73-million investment in the company's Shreveport plant facility for the H3T.
"It is the brand's first true pickup. Like every HUMMER model, the H3T delivers capabilities unparalleled in the marketplace and will carve out a new niche in the truck market," Mr Clarke said.
According to the company, the H3T is larger than a midsize truck but smaller than a full-size. Maintaining the aggressive looks that have made Hummer an icon worldwide, the H3T is not just a show pony, it utilises a fully functional truck bed sure to attract a whole new audience to the brand.
Engines available for the ute are not confirmed, however we'd imagine they would remain the same as the standard H3's 3.7-litre inline-five or an optional 5.3-litre V8 (the V8 is only available in the U.S. for now)
The H3T is set for sale in the U.S. market towards the end of 2008. GM Premium Brands Australia (in charge of Hummer here) has been contacted for comment regarding potential sales of the H3T down under.
[gallery=12]