Nissan has been testing some kind of SpecM variant of the 2011 GT-R it seems. The specification of the model is said to be more luxurious and road-friendly with more comfortable suspension settings on offer.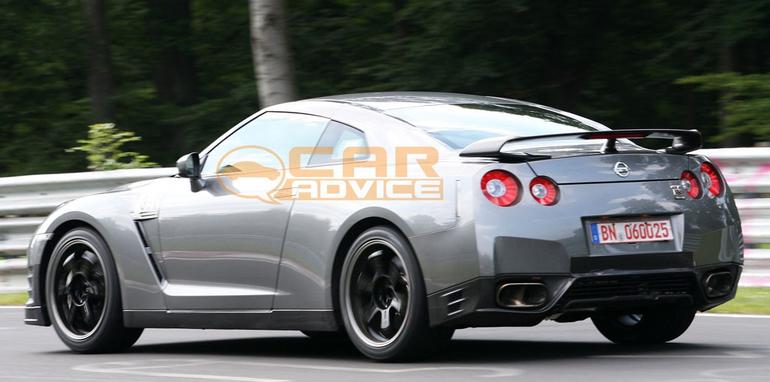 There's also forged wheels and a redesigned rear bumper, with addition flutes in the rear corners moulded in as well. The new model is said to have the same engine specifications as the current 2010 model, although, the car in the video has slightly revised exhaust outlets which seem to affect the noise.
Heavily camouflaged, the front bumper appears to be more aggressive with sharper surfaces and pointier corners. It's unclear what external details will feature on the SpecM compared to the base 2011 model.
Here's a thorough video capturing some testing done on the 'Ring. Check out the speed entering the Karussell…