The FXX programme has been extended by two years, meaning those lucky enough to participate, get extra track time.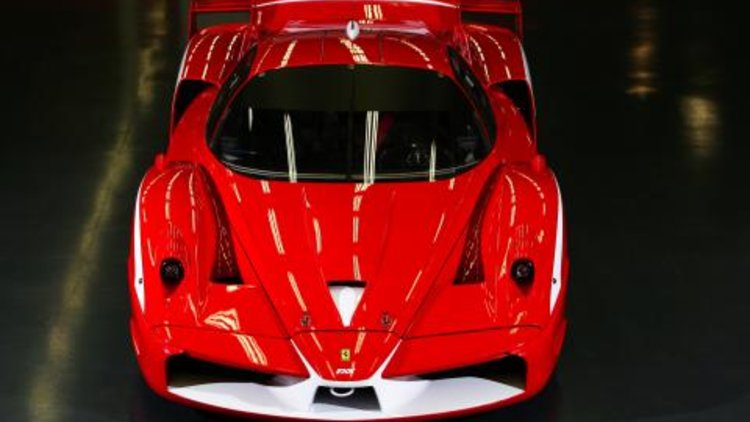 The programme, which uses data collected from 20 purpose built cars, is designed to develop the next generation of Ferrari supercars.
A kit which can be retrofitted, enables current FXX owners to unleash even more potential from their already mind-boggling test beds. Using telemetry from 35,000km of track testing over the past 2 years, Ferrari engineers have been able to up the power of the 6.3-litre V12 to an insane 860hp (645kW) at a stratospheric 9500rpm.
Modifications to the car's suspension, aerodynamics and traction control systems have also been implemented, cutting Fiorano lap times from 1min 18secs, to 1min 16 secs.
Gearshift times are down to 60 milliseconds, and the car's new traction control system, developed in close collaboration with the GES Racing Division engineers, gives the driver a choice of no less than nine different settings. Staggeringly, these can be adjusted from corner to corner.
The FXX's special 19" Bridgestone tyres now last longer, too thanks to a new car setup and new front suspension geometry, while the Brembo brakes, which boast large Composite Ceramic Material (CCM) discs, are more efficient with the result that the brake pads last twice as long.
The FXX now sports a new rear diffuser, and rear flaps which along with other modifications have combined to increase aerodynamic efficiency by 25% overall.
The cars will be backed up at each event, as previous, by a 15-member Ferrari team made up of engineers, electronics experts and mechanics capable of providing complete assistance to clients.
Ferrari FXX gains power and life