ABT, Volkswagen and Audi tuning house, has released details of its latest upgrade package available for the Audi A1. They offer performance enhancements for the engine, drivetrain and suspension as well as interesting designs for the cosmetic side of things.
The ABT A1 sees a power hike across the entire Audi engine range. Whether it's the 1.2-litre TFSI or the 1.4 TFSI, ABT has it covered. The standard 1.2 outputs 63kW and after ABT has tuned it, that numbers increases to 85kW. The 1.4 goes from 90kW to 110kW.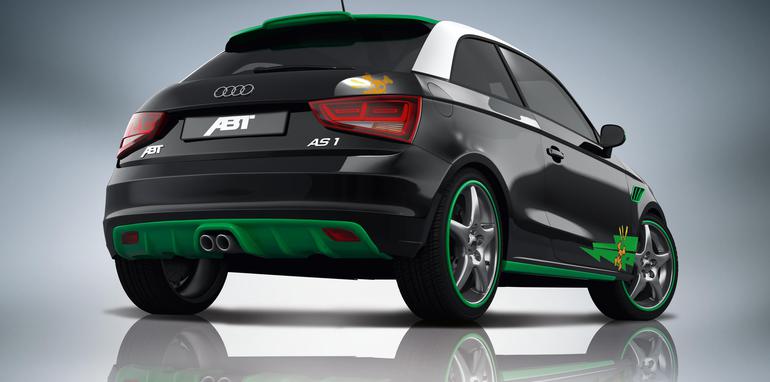 It doesn't sound like much but the zippy, light-weight super-mini is already pretty swift. ABT is not only about engine tuning either.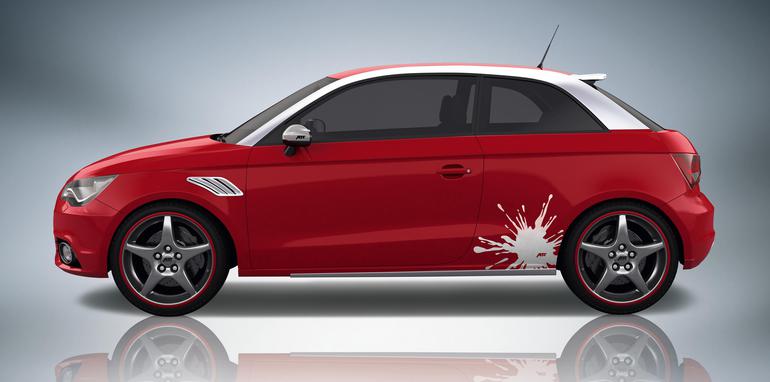 Pictured is the colourful design packages ABT also offer with the car.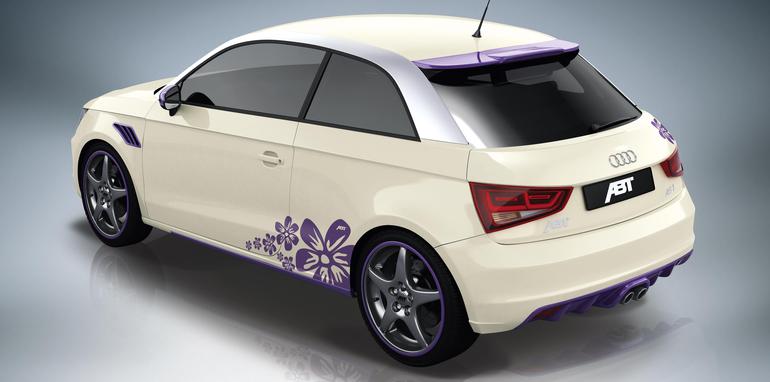 The 'KLECKS' colour scheme which translates to 'splash'. ABT says the tones stand for a vibrant urban lifestyle, while the 'ALOHA' colour scheme is said to express a more relaxed 'beach boy' theme. There's also the 'HIGH VOLTAGE' option which displays a more 'toxic' skull design.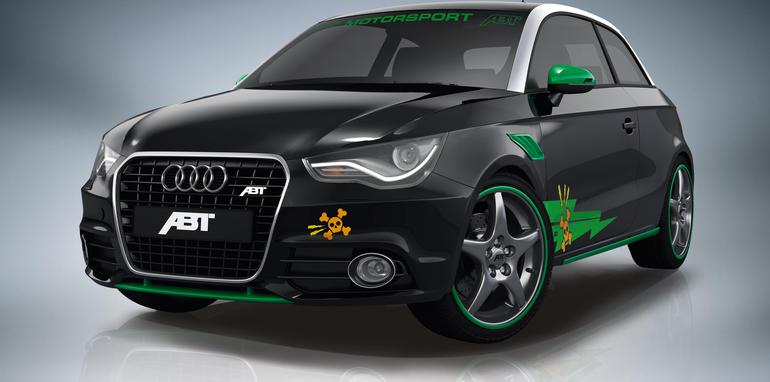 Although the colours are a bit 'how many Redbulls have you had today', it's a fresh change from the dreary grey, almost black-and-white hues that have become almost too common these days.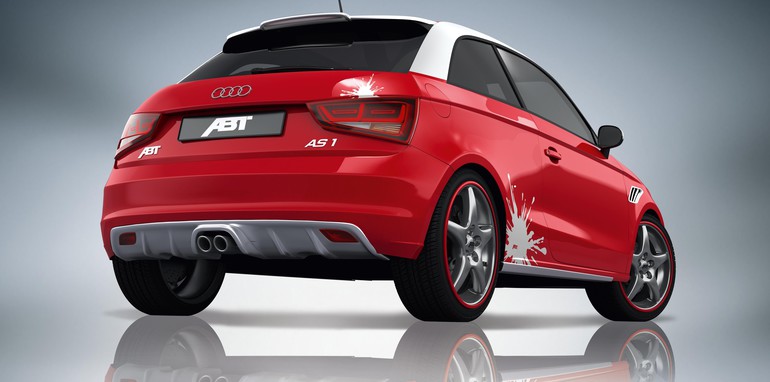 Underneath the ABT A1, the car receives lower springs with sports-oriented compression rates.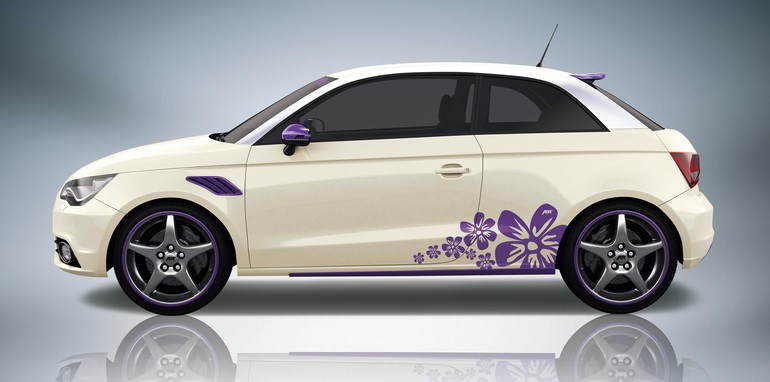 ABT also fit either 17 inch or 18 inch – your choice – Z Titan alloy wheels, dual outlet sports muffler at the back and complete bodykit extensions for the front, rear and sides. It also includes your choice of either brushed aluminium, grass-green or lavender inserts.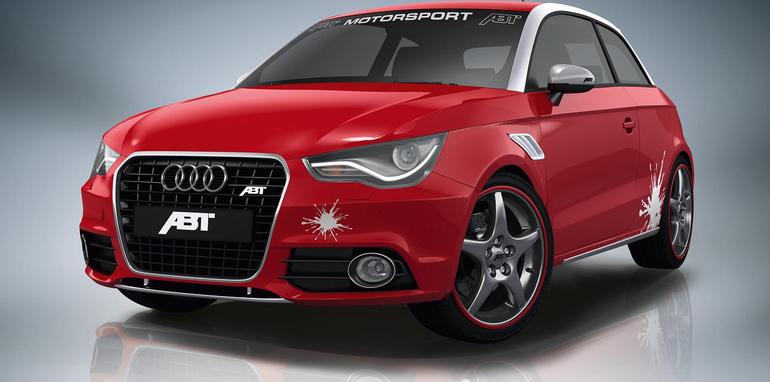 We're not quite sure what else to say. At least no one in your street – or suburb – will have the same looking car as you.