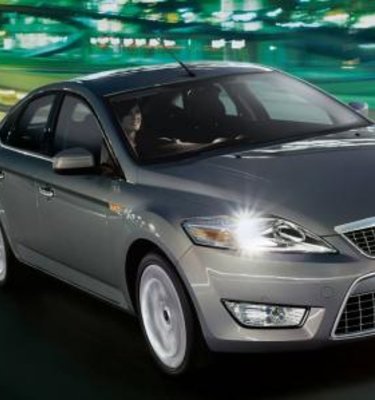 2010 Ford Mondeo Review & Road Test
Current Pricing Not Available
Mondeo makes a nice alternative for those looking for a family car that's away from the Falcon/Commodore mould.
Ford Mondeo Review & Road Test
Ford Mondeos first arrived in Australia in 1994. They didn't sell particularly well so imports were discontinued in 2000. The return of the Mondeo to Australia in 2007 was welcomed by those who liked the idea of a vehicle with European styling and dynamics that could be used as a family car. The all-new Mondeo is significantly larger than the first series. In fact, it's almost in the Falcon class inside and out.
The global outlook of the Ford motor company means there is a resemblance between the shape of the European Ford Mondeo and the Australian Ford Falcon. Our local car takes a more conservative approach than its imported brother. We really do like the looks of the Mondeo, particularly its short overhangs and the sleek treatment of the rear end.
The second Australian series Ford Mondeo, which is fully imported from Belgium, has a 2.3-litre four-cylinder petrol engine, or a 2.0-litre four-cylinder turbo-diesel. All models have a six-speed automatic transmission. Our road test was done on a diesel engined model, it's not the biggest seller in the range as Australians are still coming to grips with the idea of diesels in cars. But the Europeans have used diesels for decades and this Ford unit is one of the better examples of the modern generation.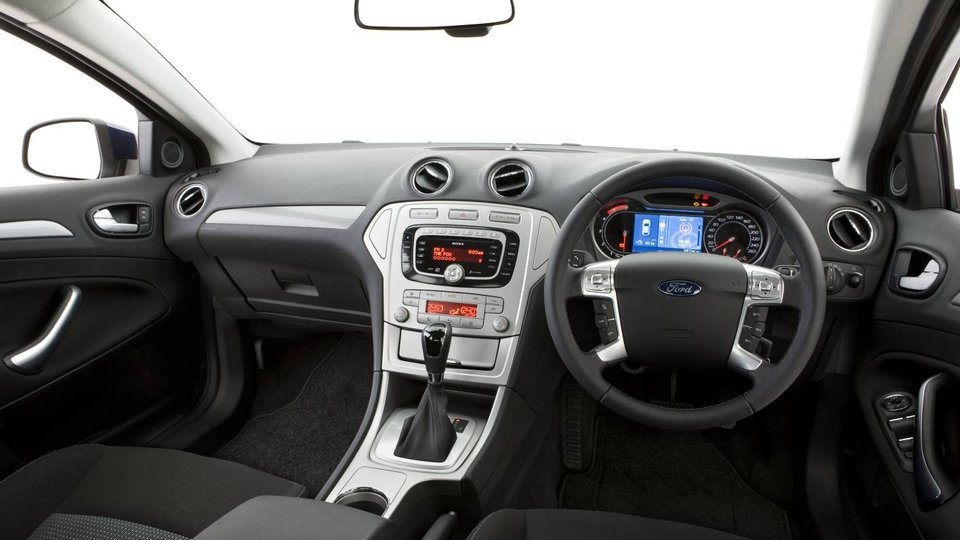 It pulls well from low revs and doesn't suffer from too much lag. Only when the engine is cold is it obviously a diesel when it's idling, and even then you may only notice the noise when standing outside the car. On the move it's pretty well as quiet as a petrol engine. While accelerating it has a pleasant deep note from the exhaust.
The main reason for buying a diesel engine is to cut fuel consumption. Most owners will only use about six to eight litres per hundred kilometres in country running and on our low-speed motorways. Consumption isn't likely to go much above nine to ten litres per hundred kilometres even when doing hard commuting work in heavy traffic.
The Ford Mondeo was originally offered in four-door sedan, station wagon and five-door hatchback formats. However, the sedan was never a big seller, and looked too much like the hatch. So Ford withdrew it from Australia late in 2009 as part of an overall rationalisation of its entire model range.
Very pleasing are the European handling and comfort characteristics. There really is something about Euro cars that gives satisfaction to those who enjoy driving. The way the car answers commands properly, feels neutral and is happy to change direction part way through a corner. We are also impressed by the solid feel of the body, a feel that bodes well for long life.
On smooth to moderate surfaces the NVH (Noise, Vibration and Harshness) levels of the new Mondeo are very good. However, there's a fair bit of road-noise intrusion on coarse-chip surfaces. This could put off people who do a lot of driving in the bush. Tyre noise isn't unusual in European cars, but the Aussie designed and built Falcon controls noise so much better.
Front-seat room in the Mondeo is good and the rear can carry tall adults in comfort if those in front are willing to give up a bit of space.
Boot room is good in all body variants, with the wagon that we road tested having a usefully square styling that lets it swallow longer loads than you might anticipate. However, it simply can't compete with the enormous load area of the home grown Falcon in this respect.
Mondeo makes a nice alternative for those looking for a family car that's away from the Falcon/Commodore mould. It's certainly worth adding to your short list of cars, particularly if you like the economy and long-legged gait of the turbo-diesel models.
[gallery link="file" columns="4"]