Audi has revealed the full specifications of its all-new 2011 Audi A7 Sportback five-door coupe at the vehicle's official unveiling in Munich.
At 4.97m long, 1.91m wide, 1.42m tall and with a wheelbase of 2.91m, the A7 Sportback is the same height as the original four-door executive coupe – the Mercedes-Benz CLS-Class – and is 5cm longer, 4cm wider and has a wheelbase 2cm longer.
From launch the A7 Sportback will be offered with four V6 engines: two petrol units and two diesels.
The petrol range starts with a 2.8-litre FSI which produces 150kW and 280Nm of torque. Paired with a seven-speed twin-clutch S tronic transmission and Quattro all-wheel drive, the 2.8 FSI accelerates from 0-100km/h in 8.3 seconds and has a top speed of 235km/h. Combined cycle fuel consumption and CO2 emissions are 8.0 litres/100km and 187g/km respectively.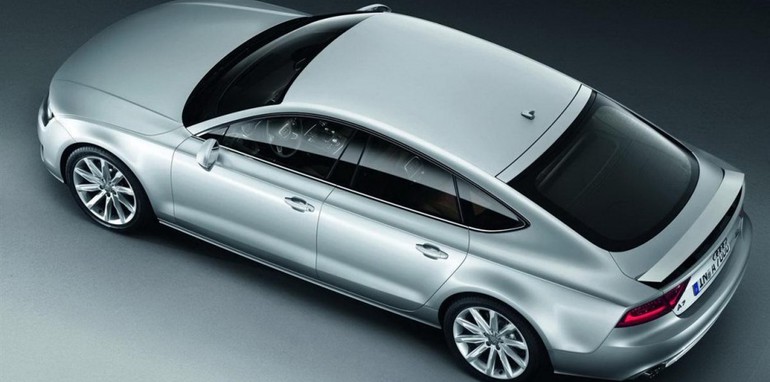 The larger petrol engine is a supercharged 3.0-litre TFSI with an additional 70kW of power and 160Nm of torque. Sprint times drop to 5.6 seconds and the top speed is limited to 250km/h, yet fuel consumption and emissions increase only marginally (8.2 litres/100km and 190g/km CO2).
Two tunes of a 3.0-litre TDI diesel engine will offer decent performance and even better efficiency.
A 150kW/400Nm engine will be the only unit available with front-wheel drive and a CVT transmission (when optioned with the seven-speed transmission, torque increases to 450Nm). At 5.3 litres/100km and 139g/km, the entry-level diesel is the most frugal in the range, yet still outsprints the base petrol engine by two-tenths.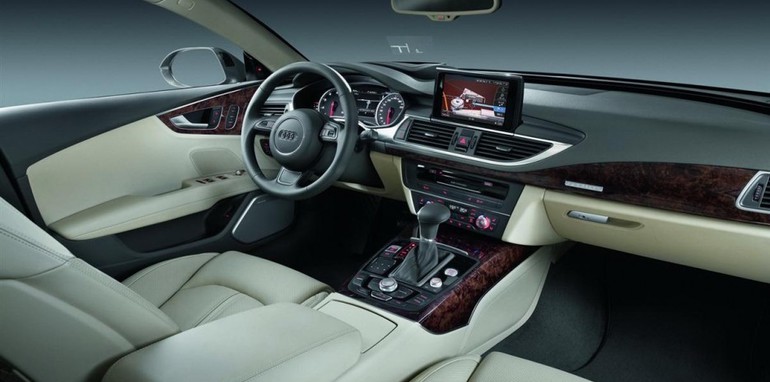 The more powerful diesel packs 180kW and 500Nm, returning combined cycle fuel consumption figures of 6.0 litres/100km and CO2 emissions of 158g/km.
The A7's Sportback design gives it a useful 535-litre luggage capacity, which expands to 1390-litres with the back seats folded flat.
Like the A8, the Sportback is available with Audi's new Multi Media Interface (MMI) touchpad operating system which is compatible with Google Maps navigation data.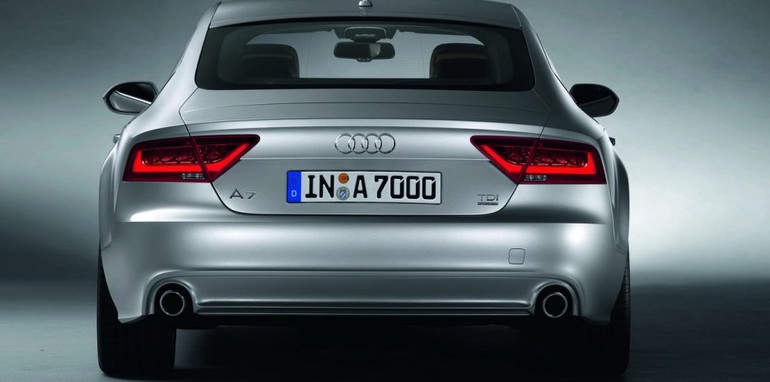 A 15-speaker Bang & Olufsen audio system comes with the advanced system, and a head-up display on the windscreen is optional.
Pre-sense, adaptive cruise control with stop & go, active lane assist, night vision, speed limit display and park assist head an impressive list of safety and assistance features.
Deliveries of the 2011 Audi A7 Sportback are scheduled to begin in the final months of 2010 in the northern hemisphere, with Australian vehicles expected to arrive in showrooms in the first half of next year.