Nissan North America has announced the lithium-ion battery packs powering the Nissan Leaf electric vehicle will be covered by an 8-year/100,000-mile warranty – mirroring the commitment made by Chevrolet with the Volt around two weeks ago.
Both companies have taken the step to offer the unprecedented warranties in an attempt to convince customers that the plug-in technology will continue to be reliable well after the vehicles leave the showroom floor.
Nissan revealed it has taken almost 17,000 pre-orders for the Leaf and yesterday announced the roll-out plans for the US.
Customers in Arizona, California, Oregon, Tennessee and Washington – who currently make up 55 percent of total Leaf reservations – will be able to place firm orders in August before taking delivery in December.
Other states will follow progressively, with the Leaf to be available in all US markets by the end of 2011.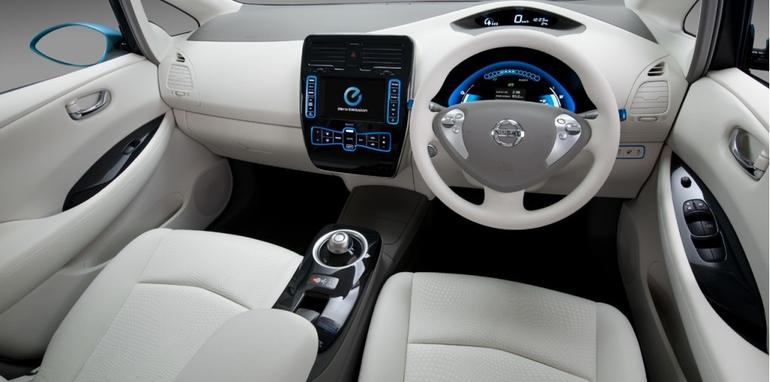 Sales of the Leaf in Australia are expected to commence early in 2012.
Through the online reservation process – where prospective customers pay a fully refundable $US99 ($110) fee to secure a spot on the list to place an order – Nissan says it has learnt a lot about the people interested in purchasing a Leaf.
More than 30 percent have selected blue as their colour of choice, followed by silver (26 percent) and red, black and white (each around 15 percent), while 75 percent have optioned the Leaf in the SL specification level, which adds a solar panel spoiler, rear-view monitor, automatic headlights and fog lights.
Around 86 percent of reservation holders have a garage or carport at their home for overnight charging, proving that dedicated parking and home ownership are two key factors for potential Leaf owners.
Almost 70 percent said their primary reason for placing a pre-order was to enhance their energy independence or motivated by environmental consciousness. A further 20 percent said the cost and fuel economy benefits were the driving factors behind their Leaf reservation.