Toyota will cut the price and size of the hybrid system used in the next-generation Toyota Prius by around half. The company has also moved back from its planned lithium-ion batteries to nickel-metal hydride.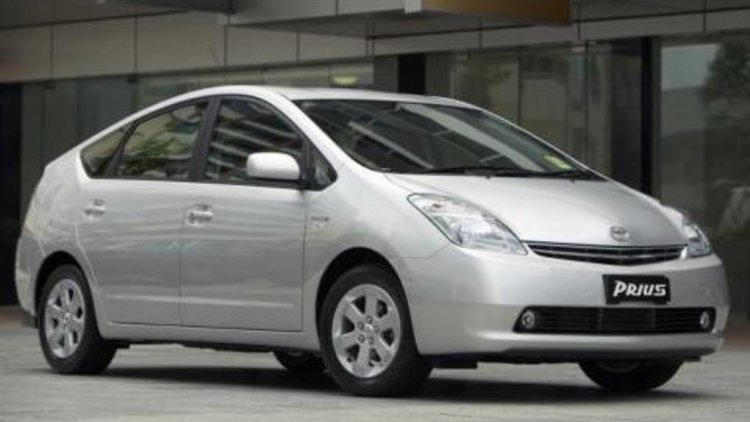 Kazuo Okamoto, the Executive Vice President of R&D at Toyota Japan said a similar price drop occurred when the company moved from the first to second-generation Prius.
Toyota, has been credited with pioneering the petrol-electric hybrid technology with the introduction of the Prius in 1997. The Tokyo based company has set a goal of selling 1 million hybrid vehicles annually after 2010. It plans to offer hybrid powertrains across its entire range before then.
So far there is no official timeline for the release of the next-generation Prius, however the original 2008 launch may well be delayed due to the setbacks with lithium-ion batteries.
"I can't tell you when it will come to market, but the preparations are making steady progress," Okamoto said. He added that the next Prius would "definitely" use improved nickel-hydride batteries rather than higher-energy lithium-ion. "Lithium-ion is going to take some time," he said.
Although hybrids have been credited with the green-way forward, many manufacturers (Toyota included) have used the marketing benefits of a hybrid car to sell the rest of their lineup.
The success of the Prius compared to its rival, the Honda Civic Hybrid can be put down to one significant reason, while the Civic was offered in both hybrid and standard models, the Prius was a loss-making model made to win the hearts and minds of environmentally aware motorists worldwide.
Toyota plans to differentiate all future hybrid variants so that they are easily recognizable as a hybrid. The company has suggested using a unique front grille - a Hybrid grille.
In Australia, Toyota currently only sell the Prius hybrid (Lexus have a range of hybrids), but reports indicate a hybrid powered Camry, which is already on sale in the U.S. will eventually hit Australian showrooms.
While the Europeans have spent the last ten years perfecting their diesel engines, Toyota has reigned supreme in the hybrid market. However the company is willing to admit that diesel engines were inherently better suited for saving fuel over long-distance cruising than hybrids, which capture energy lost during stop-and-start city driving.
Of course given Toyota's philosophy of not being second, the company plans to better today's diesels on the highway with its future Hybrid systems. Perhaps the dismissal of diesel engines is due to Japan's virtually non-existent uptake of diesel cars, while they make up more than half of new car sales in Europe!
As we reported a few days ago, Nissan and Honda are pushing to bring diesel cars to Japan, but Toyota would not join the fray.
There's really no reason to bring diesel cars (to the Japanese market)," Okamoto said
Toyota Prius Hybrid System Price Drop