Well, its finally here, the all-new Nissan GT-R has been officially unveiled at the Tokyo Motor Show. Nissan is calling it an "ultimate supercar for anyone, anywhere, at anytime", and for once, we don't disagree.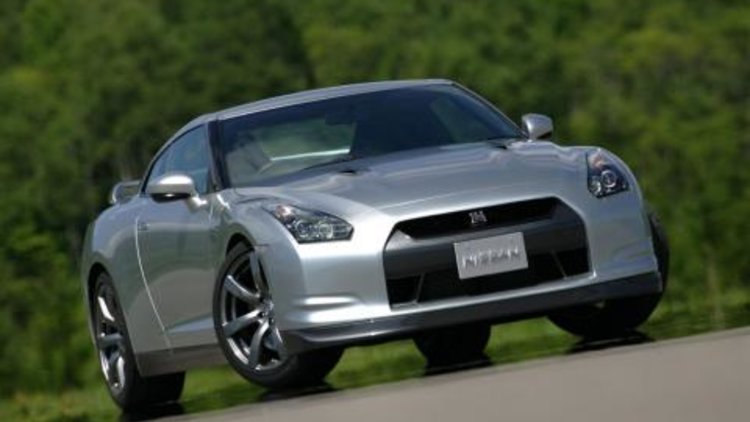 The new Nissan GT-R will feature a whole range of new technologies, the first of which is the world's first independent transaxle 4WD developed in-house by Nissan. The GT-R has always been at the forefront of the latest in-car gadgets from Japan, and the new one doesn't disappoint with even the GT-R's paint utilizing a "double clear coat" and "anti-chipping" process.
The transaxle's layout positions the dual-clutch transmission (GR6-type dual clutch transmission, with paddle shifting and a Borg Warner six-plate dual clutch for direct control), transfer case and final drive at the rear of the vehicle (traditionally located at the front), this results in an even weight distribution throughout the car.
Powered by an all-new 3.8-litre twin turbo V6 "VR38" engine, featuring plasma-sprayed bores and a special twin-turbo exhaust manifold system, the new GT-R is by far the quickest yet. The engine produces 353kW at 6400rpm and 588Nm of torque from 3200 to 5200rpm.
Being a day-to-day Supercar set to compete against Porsche's 911, the new GT-R makes use of large Brembo full-floating drilled rotors, low steel high stiffness brake pads and Brembo mono block sixpiston front and four-piston rear calipers, which according to Nissan, will minimize fade and provide stable braking.
Interestingly, Nissan have equipped the GT-R with run-flat tyres. This might sound like a great idea, but if it's anything like BMW's first generation of runflat tyres, we hope handling is not compromised. The tires are designed to maintain structure for 80km of travel at 80 km/h.
Using a Human-Machine Interface (HMI), The GT-R will allow the driver to control all aspects of their vehicle. Nissan fans should be happy to know Nissan have put everything they have in this car. The body is designed using carbon fiber, aluminum and steel components, which are assembled with a special high-precision process that includes a series of vibration tests.
Taking a page from its high-performance European rivals, Nissan has insured extreme attention to detail. Engines and transmissions are assembled by a single craftsman in a "clean room" environment and upon completion, every GT-R undergoes a battery of comprehensive tests to ensure the proper operation of all vehicle components.
In Japan Nissan has created special Nissan High Performance Centers to take care of its new Halo car. Certified advisors and technicians have received extensive training to not only understand the new GT-R but also deliver performance tips.
Japanese owners gain three years of warranty, including measurement and adjustment of the engine, transmission and wheel alignment after the first 1000 km, and again every 12 months, free of charge.
Safety seems to have been on the back of the agenda for Nissan with driver and front passenger SRS Side Air Bag System and SRS Curtain Air Bag System only available as an option!
However, standard safety equipment includes a pop-up engine hood system for enhanced pedestrian safety, driver and front passenger SRS Air Bag System, ELR front seat belts with tension reducer, front seat belts with load limiter, and three-point ELR rear seat belts. Additionally the GT-R comes with high-mounted LED stoplamps, bright LED rear combination taillights, "super wide beam" headlights, heated door mirrors and flat-blade wipers.
There is no denying the new GT-R is a looker, the front fenders express power and stability, while the "aero-blades" on the fenders' leading edges provide optimum airflow around the tires and along the body.
The scoop in the fenders' trailing edges assists in providing front downforce and optimization of side airflow. The aggressive front end, with a large hood budge and single air intake, provides a sophisticated style as well as undisturbed airflow for power and cooling. New "super wide beam" headlights feature three additional sub-reflectors (compared to conventional lights) to give a wider spread to the illumination area.
As for the interior, Nissan has designed the GT-R with usability in mind, trying to balance out a design that suits both a daily driver and a high-performance supercar. From the bucket seats, to the well adjusted instrument panel to minimize the driver's head movement when traveling at high speeds, the GT-R has embodied everything the company has to offer.
Going for the big is better crowd, a large center-mounted tachometer, with gear display on its upper right, as well as the easy-to-read graphics of the display, gives the driver instant detailed information, essential for the performance nature of the GT-R.
Being an overgrown playstation, the new GT-R gives drivers the ability to change transmission shifts, shock absorbers and the Vehicle Dynamic Control (VDC-R) in three settings - Normal, Comfort or R, the high-performance setting designed for the Nissan GT-R "supercar" application.
The car will also display mechanical and driving information for safe high performance driving, including acceleration opening, brake pedal pressure, and steering angle. It also includes an "optimal gearshift map," to emphasize economical vehicle operation.
Utilizing a specially designed BOSE sound system connected to a media entertainment system with a 30GB hard drive, the GT-R includes two forward-facing woofers in the rear center armrest area combined with traditional door speakers. All speakers are mounted in rigid aluminum die cast panels, which combined with the design of the system itself, provide sound quality suitable for a supercar.
The new Nissan GT-R should land in Australia late next year, or early 2009 depending on supply. It should retail for around $120,000.
[gallery=8]
2008 Nissan GT-R Official Release & Photos