Take a look at the car below, and set a figure in your mind as to what you'd pay for it at auction as you read on.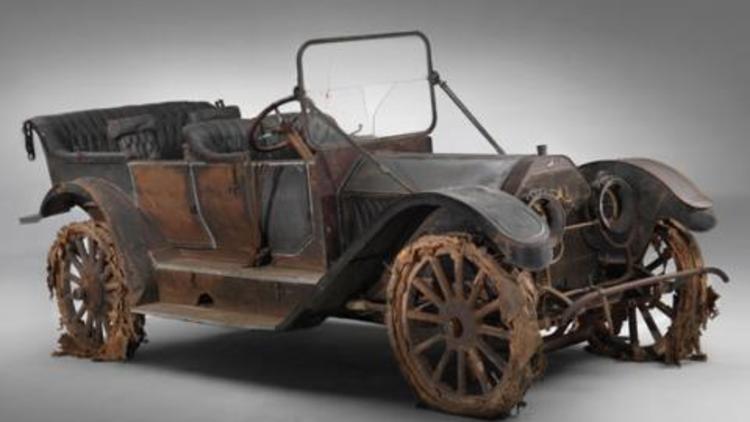 The vehicle pictured is a rare, 1911 Oldsmobile 'Limited' and was, in it's time, the pinnacle of American motoring. The original production run was 159 units and it is believed only three remain. Of those three, this one (found in a barn in 1959 and left there til last week) is the only example to retain ALL of its original equipment, even the tyres.
A few specs here. The wheelbase of this vehicle is 5280mm - stand back Hummer, and the engine is an 11,600cc (yes, that's 11.6 litre - not a typo) in-line six cylinder, producing 65bhp and capable of 60mp/h, and those rims it's sitting on are 42" (yes, that's 42 inches) in diametre, more than double the largest available on the current market.
Now I know what you're thinking, sure it's not that far removed from the typical car of it's day, and it's probably fit for the tip, but get this, at an RM Motor Auction in the States last week this vehicle sold for $1.6M (USD).
Perhaps a weekend peeking through barns is in order!