Toyota Corolla is a huge seller in Australia and has been for decades. Not content to rest on its laurels, Toyota Australia has announced a special edition called the Corolla Ascent Sport. It is based on the standard Corolla Ascent hatch – no sedans are being built. The Ascent Sport has $1600 of extra equipment over and above that of the donor car, yet Toyota is retailing it for only $510 more.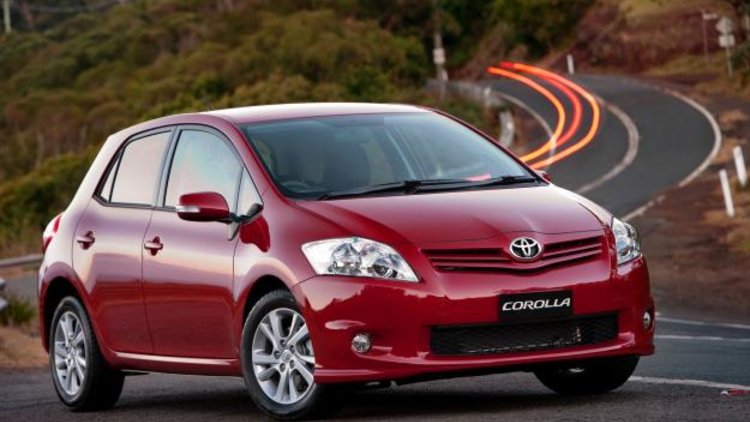 The Corolla special edition has 16-inch alloy 'blade' wheels carrying 205/55R16 tyres, front foglamps while a body kit consisting of a front spoiler and a rear wing lifts the appearance. Ascent 'Sport' badges let others know you are driving something out of the ordinary.
Inside, the Corolla Ascent Sport has a Gen Y audio head unit with amber backlighting, a joystick and a single CD player. Bluetooth is a major feature, with phone hands-free capability and streaming. There is USB connectivity and 3.5 mm input jack. Corolla Ascent Sport also receives cruise control, a premium steering wheel and premium gearshift knob as part of its upgrade.
Toyota Corolla is quite a large car in its latest format and can seat four adults in comfort, with good legroom and headroom for all. The rear floor is virtually flat all the way across so foot room is much better than average for the occupant, preferably a child, sitting in the centre-rear seat.
Interior stowage is very good, with reasonably large door pockets, a pair of gloveboxes, a large centre-console and a special spot for sunglasses above the interior mirror.
Toyota Corolla has handling that is positive, with good turn in and only moderate understeer unless you push it hard. There's good feedback through the steering wheel and all but the most enthusiastic of drivers will appreciate the way the compromise between ride and handling has been reached. Bad bumps can catch the Corolla out from time to time but on the whole it's capable of handling even harsh country roads.
The Toyota's body has a taut feel that's almost European in the way it handles rough surfaces with nary a squeak or a rattle. This promises even more long-term durability than we have become accustomed to in the Corolla for many years now.
Power comes from the proven Toyota 1.8-litre four-cylinder engine. It's a modern unit that's happy to putter along at anything over 1500 rpm, and only needs 2000 revs to really come into its torque band. This engine is quite pleasant to sit behind and makes the Corolla feel smooth and refined.
The recommend retail price starts at $22,250 for the Toyota Corolla Ascent Sport with a six-speed manual gearbox. An automatic transmission adds $2000. On-road costs are not included in these prices.