It's amazing the amount of testing and development that goes into designing a modern car, in the last 48 hours we've seen two Mercedes-Benz prototype vehicles testing out an about and here is the third one. The all new 2012 Mercedes-Benz SLK AMG.
It was easily spotted as an AMG variant thanks to bigger brakes and the massive quads exhaust pipes at the rear.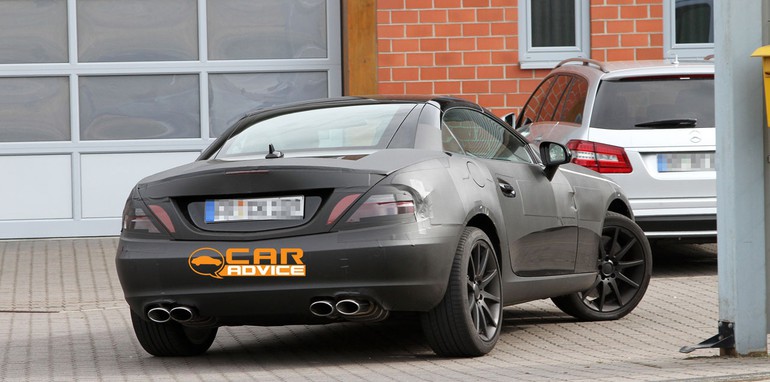 It's still not confirmed what beast of an engine Mercedes-Benz will use to power the SLK AMG, however the spy photographer says it certainly sounded like a V8. That might suggest the new 5.5-litre twin-turbo V8 may find its way into the SLK.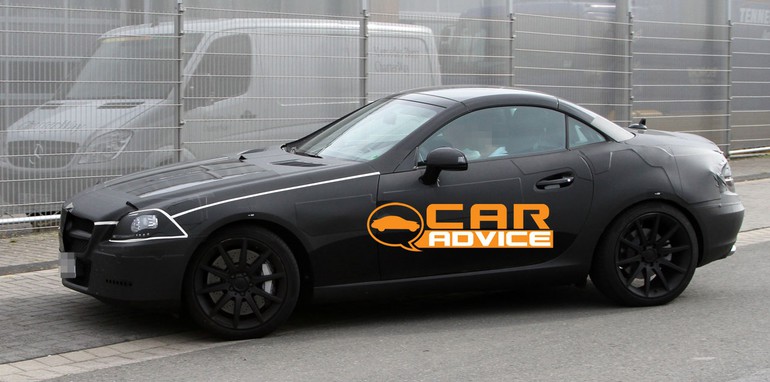 There is also the possibility of a twin-turbo V6 but it really wouldn't be a true AMG without the awesome sound and power of a V8. If it's the twin turbo V8, it may have performance figures of around 400-450 horsepower, around 90 more than the current SLK 55 AMG which makes use of a naturally aspirated 5.5-litre V8.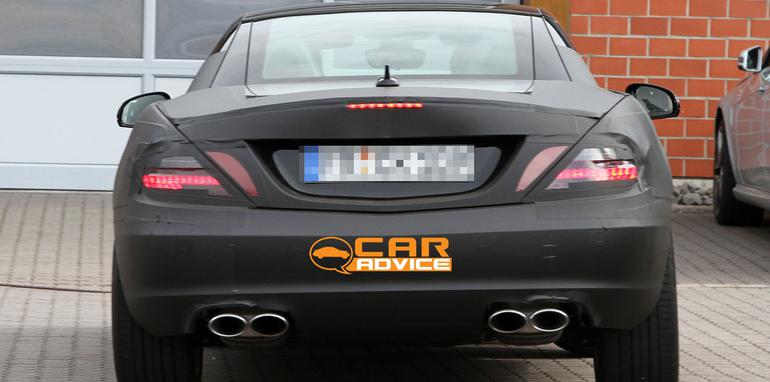 The new 2012 SLK AMG is expected to be lighter, faster, more practical and take interior-design ideas from the SLS AMG.
The current model goes from 0-100km/h in 4.9 and has a manufacturer list price of $149,731.