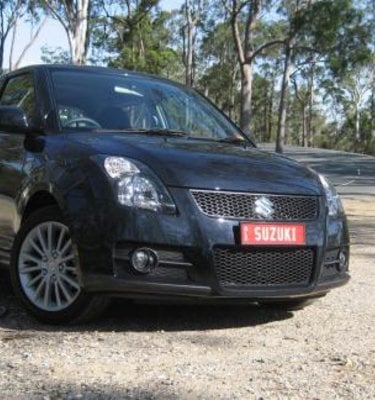 2007 Suzuki Swift Sport Road Test
2007 Suzuki Swift Sport Road Test
Suzuki delivers a sports car to inspire a new generation of rally fans
CarAdvice rating:
- by Alborz Fallah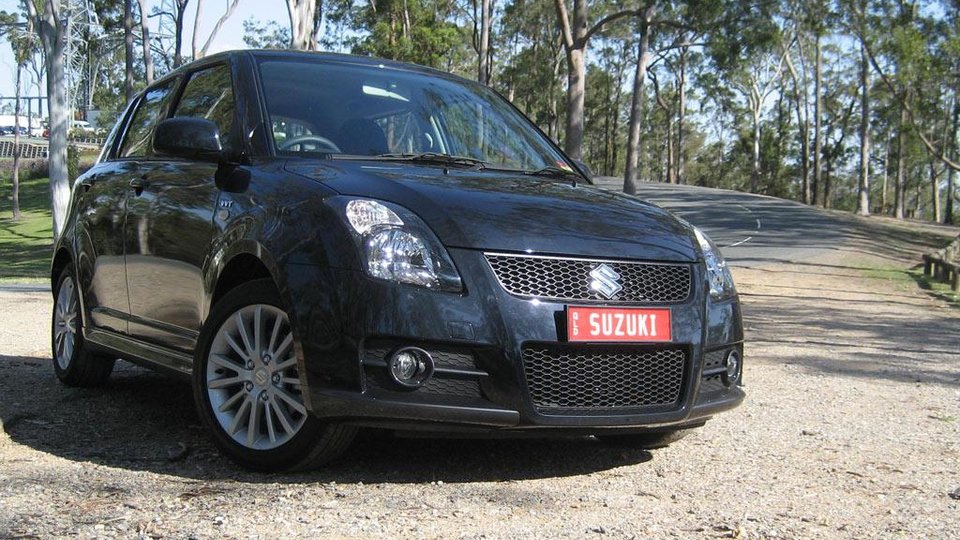 You'd all be amazed as to how good some of these small sports cars are getting. My favourite reasonably priced car of this year has so far been Peugeot's spectacular 207 GTi. With a light and nimble chassis matched to a powerful turbocharged engine, it handles like a rocket on rails.
So when the men at Suzuki said I should drive the new and improved Swift Sport, I was keen to find out if Suzuki had delivered a car to match the 207 GTi's fun-factor, for $10,000 less.
Based on the standard Swift, the Sport has unique wheels, better brakes, sports bodykit (fog lights), dual exhausts, a bigger and more powerful engine, refined drivetrain, sports suspension and sporty interior trim. Utilizing a large sport rear spoiler, modified rear tail lamps and Sport badging, as subtle as it may be, it is easily recognizable to the trained eye.
At $24,000 it is $1,000 cheaper than the XR4, $6,000 cheaper than the Ralliart Colt and $3,000 cheaper than the Polo GTi. For those with a smaller budget, the choice is between the XR4 and the Swift, and I know what you're thinking, the Suzuki is underpowered. Okay, so it has the least power and torque in its class, but it makes up for it with outstanding handling, a remarkable chassis and a big list of standard features.
Given the Ralliart Colt is significantly more expensive, it is not worth comparing to the Swift Sport and as for the German, there is no denying the Polo GTi is perhaps the best small sports car, but Suzuki is after a slightly lower-end of the market, the same market as the XR4.
The Swift Sport is powered by a 1.6-litre four-cylinder engine that produces 92kW (6,800RPM) and 148Nm of torque (4,800RPM). I admit, it can do with more power, probably a turbocharger and a sexy GTi badge to complete the package, but for now, this is all we get.
Having driven the XR4, the choice between the Japanese and its European rival is a hard one. The XR4 has significantly more power than the Suzuki (although it's not that usable), and in my opinion, looks better too. However the XR4 has some notable issues. Given its bigger engine, it is slightly heavier at the front (although it weighs less overall), has a stereo system taken from a 1982 Camry, a dashboard put together from recycled plastic, it's missing two doors and the rear seats are practically useless.
The Suzuki on the other hand is a proper four-door with adequate leg-room for four, has a better interior and more importantly, out-handles its European rival around every bend.
The steering and handling is comparable to a go-kart, this is thanks to Suzuki's enormous efforts (and success) in the Junior World Rally Championship using a modified Swift.
Around a twisty stretch of road it will eat an XR4 for breakfast, but will have a harder time against the Polo GTi and Colt. It can take considerable speed (much more than the XR4) into a corner and smoothly power out while the newly introduced ESC system does a great job of maintaining traction, but also allows some play before cutting in.
Sitting inside the Swift Sport, you are presented with comfortable sports seats, a three spoke leather steering wheel, a silver garnished shift knob, four speaker in dash CD stereo system with MP3 capabilities (still lacking iPod connectivity) with steering wheel controls, and plenty of space to store nearly anything.
Picking between the Fiesta XR4 and the Swift Sport will come down to your personal preference. The Swift is ultimately the better car, it handles better, it has a better interior and it will probably last longer too, but the XR4 is a little more exciting and definitely more unique.
The Suzuki Swift Sport is covered by a three year/100,000km warranty and three year 24 hour roadside assistance.
Read reviews on the Swift Sport's Competitors: