If there was one concept at the Sydney Motor Show that captured the imagination of all visitors, it was GM Holden's sleek new VE Commodore Sportwagon. There is something special about a big aussie wagon and Holden has delivered the goods.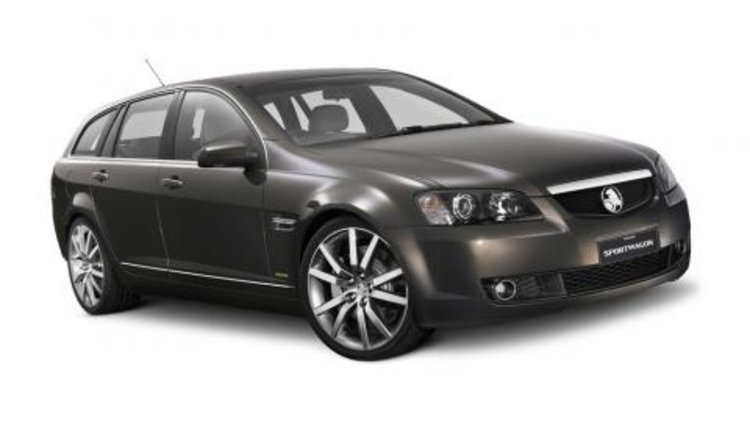 Although this VE Commodore Sportwagon is just a production-based concept vehicle, it does give us a reasonable insight at just how good the VE Wagon can look. Holden still has a few more months for fine tuning before the production model hits showrooms in the first half of 2008.
Based on the same platform as the VE Commodore Sedan, from the front, the wagon will look identical to its small brother, but with a sleek and sporty silhouette at the back, it is arguably the best looking Commodore wagon yet.
The Sportwagon seats five adults with a 60:40 split in the rear seating row allowing for greater storage. Holden designers have cleverly created a wider opening by positioning the tailgate hinge well forward into the roof line. This has created a more vertical opening movement for the tailgate and reduces opening space required around the car.
The concept at the Motor Show was of the higher spec Calais series which came with a roof mounted DVD player, Bluetooth capability, multi-function driver information display system and zone-based front and rear park assist systems.
Features that most likely won't make it into production include the massive 20-inch alloy wheels, chrome window trim and unique interior colour combination.
Holden says the VE VE Commodore Sportwagon lineup will be similar to the VE sedan, suggesting there is a good chance of an V8 SS variant.
The concept is actually powered by a V8 engine featuring Active Fuel Management (AFM) and E85 flex fuel capability, meaning it can run on an 85 Ethanol /15 Petrol mix. Additionally, Active Fuel Management allows cylinders to turn off under light load conditions to improve fuel economy.
Interestingly, the environmentally friendly V8 uses the same spark ignition, with fuelling matched to the same equivalence ratio as Holden's current production V8 engine. Holden says it has been designed to match the power and torque outputs of its petrol rival.
The next six months should prove to be an exciting period for Holden and Ford, with the all-new Falcon set for release early next year, the Blue Oval and the General are once again about to go head to head, and if the look on Tom Gorman's face is anything to go buy, Holden are on a winner.
Holden VE Commodore Sportwagon