Update: Nissan Dualis Review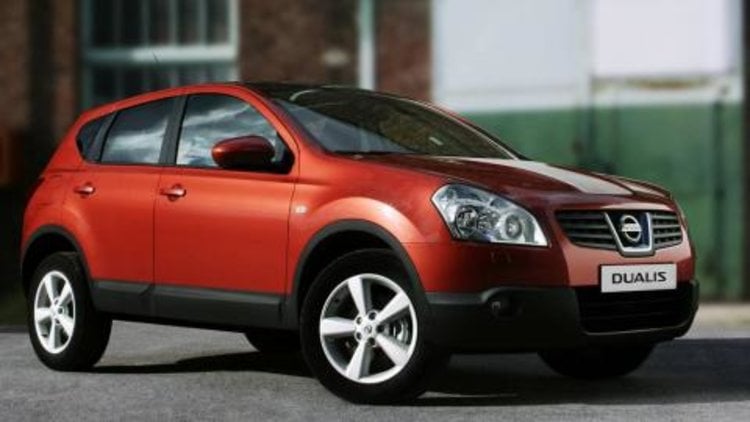 Nissan has released details of the company's latest model, the five-door crossover Dualis. The car which Nissan says will sit between small hatchbacks and SUVs, is destined for showrooms in December.
First impressions might tell you the Dualis is pitched against the likes of Suzuki's ever-popular SX4 Hatch, but it's not, there is about a $10,000 price difference. However the Nissan is powered by a similar engine, a small 2.0-litre petrol producing 102kW (5200rpm) and 198Nm of torque (4500rpm), which is less power than the SX4 (but more torque).
The crossover is available in either a six speed manual transmission or a continuously variable transmission (CVT) with six-speed M-Mode. The CVT option should put the Dualis well ahead of its competition.
"DUALIS is the first true compact crossover, it combines the flexibility of a compact hatch with the functionality of an SUV. The DUALIS offers great driving dynamics for around town and has the versatility of a command driving position and ALL MODE 4x4 system for outdoor pursuits," Nissan's marketing general manager, Ross Booth said.
It has a wheelbase of 2630 mm, it is 1623 mm tall, 1783 mm wide and 4315 mm long. That makes it roughly 100mm longer than your average hatchback yet 150 mm shorter than a typical SUV.
The Dualis uses Nissan's ALL-MODE 4x4 system which uses advanced electronics to distribute power accordingly, similar to the Suzuki SX4 Hatch, the Dualis comes with three modes:
2WD - permanently set in front-wheel drive,
4WD - permanent four-wheel drive mode with drive split 50:50 front to rear.
'select-and-forget' Auto - A mixture of 2WD and 4WD depending on traction, the Nissan's computers can work out which wheels need more/less power.
In Auto mode, the car's sensors linking the engine's ECU with the four-wheel drive and ABS controller constantly monitor wheel slippage and automatically send signals to the electromagnetic centre clutch mounted just ahead of the rear axle to apportion torque correctly.
The Nissan comes with VDC (ESP) (standard on Ti models and optional on ST). Additionally you get disc brakes all round with ABS as well as Brake Assist and Electronic Brake Force Distribution (EBD).
There are two variants at launch. The entry-level ST and the range topping Ti.
Nissan Dualis ST
Priced from $28,990 for the manual, the ST comes standard with dual front airbags, anti-lock brakes, power windows and mirrors, in-dash single CD player, remote central locking, cruise control and air conditioning. CVT and VDC are both offered as a separate $2,000 option.
Buyers opting out for the VDC option (it's well worth it) also receive dual side and curtain airbags and 16-inch alloy wheels.
Nissan Dualis Ti grade
Priced at $33,990 for the six-speed manual, the Ti grade includes all the features of the ST as well as heated power front leather seats, six-stack in-dash CD player with bluetooth compatibility, VDC and dual side and curtain airbags, 16-inch alloy wheels, fog lamps, auto headlamps and rain sensing wipers. An extra $2,000 will get you the CVT transmission.
2008 Nissan Dualis Specifications