The Nissan Leaf will go on sale in Europe with prices starting under 29,000 Euros ($43,000) after incentives in most European countries.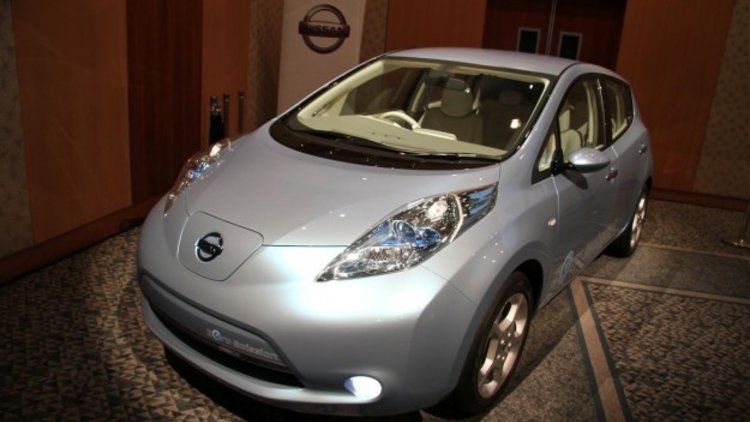 Reservations for the UK, Netherlands, Republic of Ireland and Portugal markets, for Nissan's first all electric car will begin in July.
The prices, which include battery, are comparable to that of a diesel or hybrid vehicle.
The five seater Nissan Leaf comes standard with air conditioning, satellite navigation, a parking camera, a quick charge socket and innovative smart-phone connectivity.
Nissan said the reason behind its launch in these four specific European nations was government incentives as well as continued development of car-charging infrastructure.
Nissan Leaf will be available in every major Western European country by the end of 2010.
Nissan is yet to announce reservations for the Leaf, which arrives in Australian showrooms in 2012.
Price in UK is 23,350 Pounds (27,471 Euros) after government incentives
Price in the Netherlands is 32,839 Euros (28,068 Pounds). Dutch buyers will benefit from 6,000-19,000 Euros (5,128-16,239 Pounds) in tax savings over five years
Price in Republic of Ireland is 29,995 Euros (25,637 Pounds) after government incentives
Price in Portugal is 29,955 Euros (25,603 Pounds) after government incentives
Nissan Leaf prices in Europe announced