Audi Australia has today launched its most anticipated car yet, the R8 sports coupe. The $259,000+ car marks Audi's first attempt at joining the high-performance sports coupe club.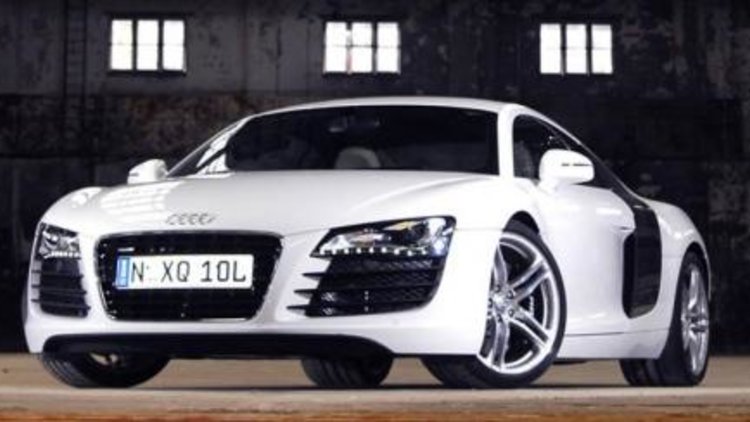 The R8 is powered by a high-revving 4.2-litre V8 FSI engine with 309kW and 430Nm, it will go from 0-100km/h in 4.6 seconds. On paper, the R8 should be able to steal some sales from the similarly priced Aston Martin V8 Vantage.
Audi Australia's Managing Director, Joerg Hofmann, says the R8's introduction will help boost the company's profile in Australia.
"The Audi R8 will become an icon for Audi and albeit niche, this is a car that clearly embodies our Vorsprung durch Technik (progress through technology). It will be instrumental in further boosting our brand image and awareness in this market," Mr Hofmann said.
If you think 260k is a lot for an Audi, it's best to remember the car is engineered with huge racing credentials. Besides, almost 15% of the R8 is shared with the Lamborghini Gallardo, including the transmission and chassis.
Using a mid-engined concept and quattro drivetrain, the R8 promises to be one extremely competent car.
Audi's Space Frame ASF aluminium technology means the R8 weighs only 1560KG and the car utilises Audi's new magnetic ride adaptive damping system for better handling and comfort.
The R8 package includes high performance ceramic brakes, a Bang & Olufsen sound system, rear view camera, Audi's Multi Media Interface MMI and in another world first for Audi, the 2008 model R8 will be the first car in the world with all-LED headlights.
There will be two variants of the R8, the 6-speed manual variant ($259,990) and the six-speed sequential R-tronic version ($274,900).
Audi believes at least 100 Australians will take home an R8 per year. The German company is currently producing 20 R8s per day. The first 25 Australian buyers will take delivery within the next 2 months.
CarAdvice will endeavour to bring you a road test of the R8 in the near future.