With the Australian International Motor Show getting ready for ignition next week, the Tokyo Motor Show seems to be stealing some of the limelight with more and more manufacturers announcing big plans for the Japanese show.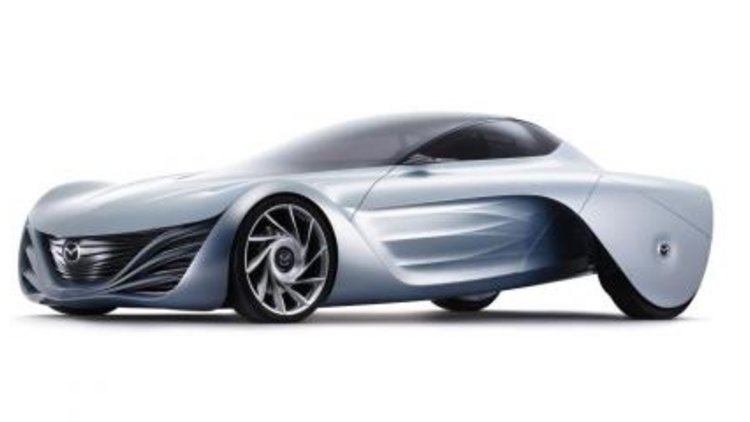 Another Japanese manufacturer keen to show off its work is Mazda. The company says in the decade following 2010, there will be a revision of the entire powertrain lineup. The aim? To reach a level of "Sustainable Zoom-Zoom"as the company calls it.
Mazda's theme for the show is "Sustainable Zoom-Zoom- Mazda's showroom today and in the future". Mazda joins a growing list of manufacturers that have subscribed to the "go green or go bust" ideology.
Visitors will see the new all-new Mazda6 (Atenza, as it is known in Japan) which was officially unveiled at Frankfurt Motor Show last month. But to make things interesting for Japanese fans, an even sportier and more distinctive model is destined for the show (perhaps an MPS variant?).
However, it wouldn't be a Motor Show without futuristic spaceship-looking concepts, so meet the new Mazda Taiki.
Following in the footsteps of the Mazda Nagare, Mazda Ryuga, and Mazda Hakaze concept vehicles, the fourth incarnation of Mazda's Nagare design theme is powered by a next-generation rotary engine.
The company says the Taiki sets a good blueprint for a front-engine rear-drive sports car in the future. Perhaps hinting at the next generation RX-8 or a come-back for the RX-7.
In addition to the above, a new Premacy Hydrogen RE Hybrid will be on display. This one is powered by a transverse hydrogen rotary engine, featuring Mazda's hydrogen/gasoline dual-fuel system.
The hybrid system converts energy from hydrogen combustion to electricity and uses it to power the motor. But this is no show-off green car, Mazda is looking at leasing the vehicles from next year.
Mazda at Tokyo Motor Show