The last few years have been a tremendous success story for Suzuki, the popular Swift has spearheaded an all-out comeback with Australian sales higher than ever. But the company's success is not just limited to Australia, worldwide, Suzuki has enjoyed a massive sales boom.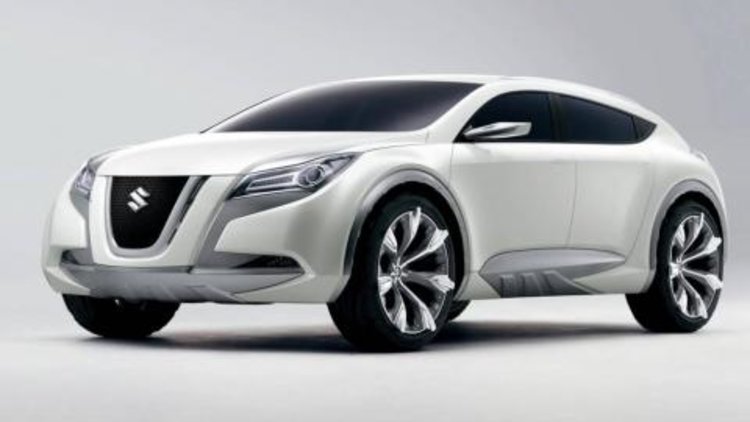 So it should come at no surprise that Suzuki is pressing on with more and more future concepts set for display at the 40th Tokyo Motor Show starting later this month.
The focus of Suzuki's future R&D is 'Small Cars for a Big Future', a good sign for a company that specialises in small yet practical vehicles.
First in-line is Kizashi II, the first Kizashi concept blow us away at last month's 2007 Frankfurt Motor Show, and this time Suzuki will unveil Concept Kizashi 2 – a crossover sports wagon.
Powered by a 3.6-litre V6, the Kizashi 2 is powered by the biggest engine from Suzuki yet, coupled to a six-speed automatic transmission. The company says the Kizashi 2 design conveys the dynamism of a top athlete and inspires a powerful sense of excitement.
There is also talk of Suzuki engineers pursuing hybrid technologies for the mid-size concept programme.
Sustainable Mobility (PIXY + SSC 'Suzuki Sharing Coach')
The second concept car, is the Sustainable Mobility (PIXY + SSC 'Suzuki Sharing Coach'), although we are having a hard time defining it as a car.
It almost seems Suzuki have invented a time-machine and brought this concept back from 2050, the two piece concept is straight out of a high-budget Hollywood sci-fi movie. The concept consists of a single seater low-speed transport pod called PIXY and a minicar-based mobility unit called the Suzuki Sharing Coach (SSC) which forms an automobile when paired with the PIXY!
By itself, PIXY is a one person transport device based on the concept of 'friendly' mobility. The idea is to use the pod for low speed driving on footpaths and inside buildings.
The SSC is a minicar-based mobility unit, which can hold a maximum two PIXY units. Essentially, you can drive the SSC to a car park, disembark in the PIXY and cruise along the footpath! Definitely a car made for the Japanese way of life.
But wait, there is more, Suzuki engineers have built the SSC in such a way that the PIXY is not the only unit it can be coupled with. It can also be paired with a sports car unit called the SSF and with a marine unit called the SSJ, resulting in a new kind of personal mobility and sharing system.
The coolness factor is extremely high with this concept.
X-HEAD
Perhaps the oddest looking concept car of the last decade, the Suzuki X-HEAD is a cross utility vehicle with a difference. Using technology from the Jimny and Grand Vitara and the load carrying capacity of the APV, X-HEAD is yet another futuristic concept from Suzuki.
The car can have many uses, as it can hold various load-bed units for diverse purposes. For example, it can hold a Camper unit, which provides sleeping space for two adults; a unit called the Fashion, which provides stylish urban mobility; and a unit called the Rescue, which is designed for emergency rescue operations in a wide range of extreme environments.
Palette
Despite the photo making it appear like a people-mover, the Palette concept is a minicar.
Suzuki says the concept should appeal to parents who cherish time with their children, and at young drivers who like having fun with their friends (don't read too much into that).
More details of all concepts are expected at the Tokyo Motor Show.
Suzuki Concepts at Tokyo Motor Show