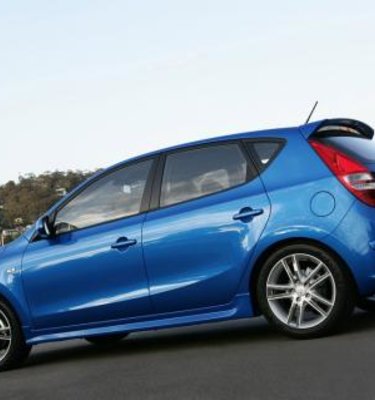 Current Pricing Not Available
If you've never thought of owning a Hyundai motor car before today, you might want to take little look see at the Hyundai i30 hatch from the award winning Korean car company. This review of the Hyundai i30 convinced us that this company is the one to watch over the years ahead.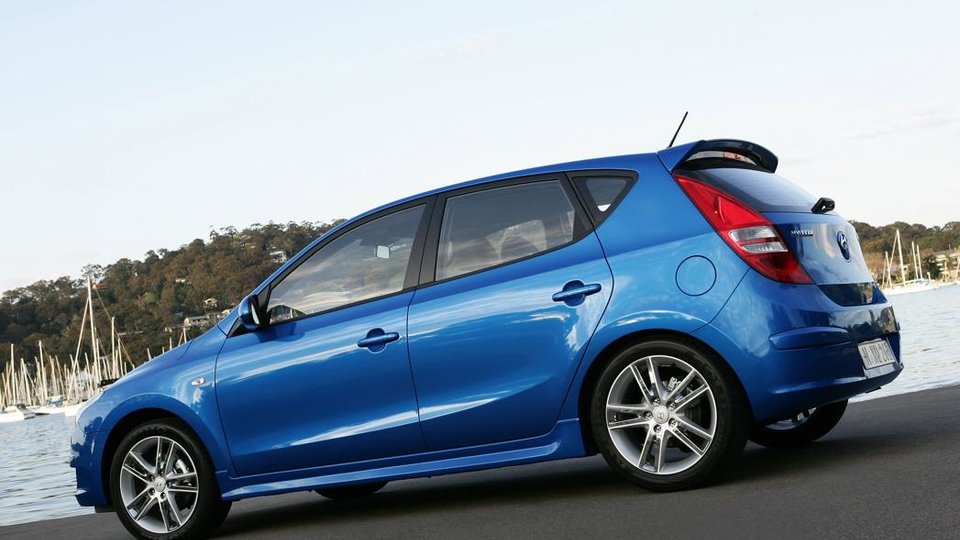 My guess is they have succeeded. I'm betting that the i30 will go straight to the top of the charts and yes that's a big call, but the combination of styling, materials, equipment, drivability and affordability, are of a level not yet seen in this category, to my knowledge at least.
The well sorted Volkswagen Golf, Mazda 3 and Ford Focus are said to have served as the benchmark vehicles for the i30, but as far as I'm concerned, they threw in an A-Class and a 1 Series for good measure.
The result is one very good-looking hatch, inside and out.
The driver and front passenger seats are particularly good, offering comfort and sports style side bolster. A massive improvement over the Elantra.

Air conditioning with Pollen filter is standard as are a host of other features such as; power windows and mirrors (heated), ABS with Electronic Brake Distribution (EBD), driver and front passenger airbags with Electronic Stability Program (ESP) and Traction Control (TCS) standard on the SR but optional on both the SX and SLX.
On the SX – you would need to go with the SX Protectz safety pack, which includes driver and front passenger side and curtain airbags. With the SLX, you would only need to option ESP with TCS, as the full compliment of airbags is standard fitment.
With 105kW peaking at 6000rpm and 186Nm of torque at 4600rpm it's not the most powerful in class and as a result, it needs to work hard from a standard start. Once moving and into third gear, it's a much more pleasant drive. The engine note adopts a relatively quiet composure but with plenty of go for highway cruising.
We gave the i30 a little punt through a nice twisty stretch and just to see if the guru had done his/her job. Yes, in a word. The balance between between ride and handling is spot on.
The brakes are also worth a mention. The pedal feel is confident with excellent stopping power via ventilated front discs and solids at the rear.
We were itching to get behind the wheel of the 1.6 CRDi and all good things come to those that wait.
First off – buy the diesel. Yes, there's a premium of $2500 over the equivalent petrol car but the increased driveability and low down performance of the diesel, is worth every dollar.
• i30 SX 2.0 Petrol manual - $18,990
• i30 SX 2.0 Petrol auto – 20,990
• i30 SX CRDi man only - $21,490
• i30 SLX 2.0 Petrol man - $23,490
• i30 SLX 2.0 Petrol auto - $25,490
• i30 SLX CRDi man only - $25,990
• i30 SR 2.0 Petrol man $26,490
• i30 SR 2.0 auto - $28,490
"Hyundai is backing a winner with the i30 – and we can't wait for the CRDi Auto"