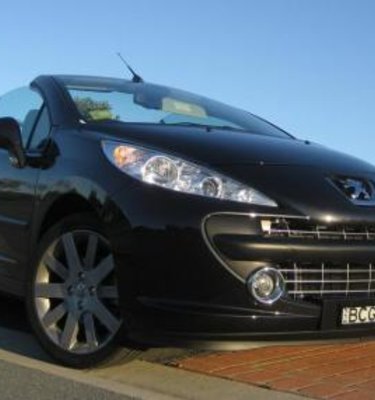 2007 Peugeot 207CC Road Test
2007 Peugeot 207CC Road Test
CarAdvice Rating:
- by Alborz Fallah
The French have long been the masters of coupe cabriolets (CC), during the 1930s Peugeot made a name for itself as the world's number one producer of CCs - but that was nearly 80 years ago.
The 206CC started life back in 2001 and went on to become one of the best selling convertibles in Australia while reaching a worldwide sales figure of 360,000 units to date. History aside, this year marked the arrival of an all-new cabriolet. The 207 CC.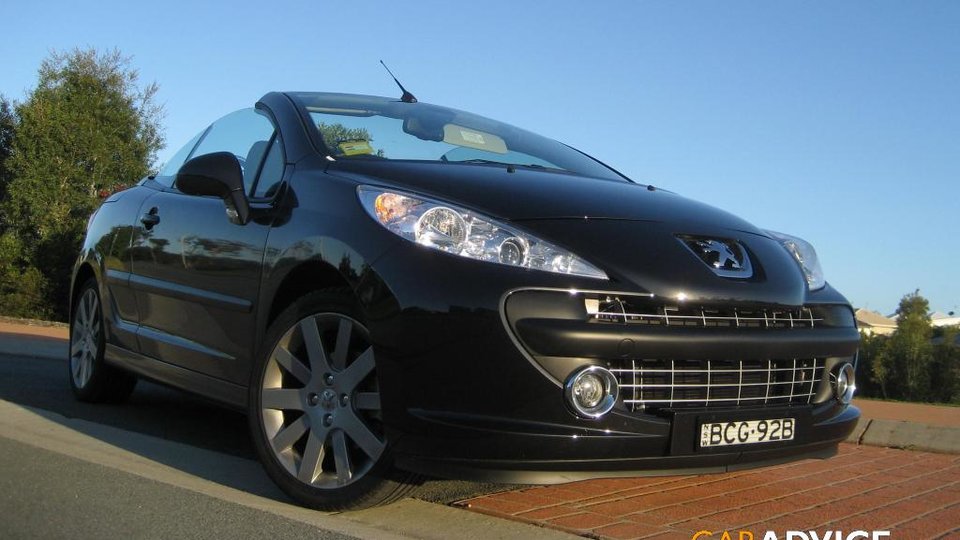 I have to admit, I was a little worried that my week in this Peugeot convertible was going to be a little, well, delicate. After all, as much as I can call myself a metrosexual, there was something initially unsettling about being seen in this.
Think of it how you want, but Peugeot are known for producing some of the most striking cars in the world, and this is yet another. Drive this anywhere and heads will turn. The massive headlights blend beautifully into the sweeping bonnet while 17" alloys and stylish foglights remind you this is more than just another CC.
Peugeot were kind enough to give me the 1.6-litre turbo variant with 110kWs and 240Nm mated to a 5-speed manual gearbox. The engine is sourced from the new 207 GT and uses 7.2 litres of fuel per 100kms.
Around the twisty bends and hairpin corners of Mt Glorious, the 207 CC never set a foot wrong. Drive it hard into a corner and the car begs for more, but the more you give, the more it can take. Apart from a bit of expected understeer here and there, the 207CC is comparable to the BMW Z3 for cornering speed. Okay, so then I turned off the ESP.
Then I turned off the ESP again... and again..., oh wait, it already was off... but how can that be, it still handles just as good, a credit to the car's impeccable chassis.
There is noticeable turbo-lag in first and second gears, and power delivery is not as smooth as one would hope. However the gearbox and clutch make up for that with seamless gearshifts and perfect pedal position for double-clutching or heel-toeing down.
Okay, lets get back to reality, chances are you are never going to double-clutch in this (not that you need to), and the automatic folding-roof is the only reason you are considering the 207CC, so let me tell you, it won't disappoint.
There is nothing like an automatic roof to turn heads at a trendy cafe, but Peugeot have forgotten to include a "To avoid embarrassment, operate roof only when stationary" sticker.
Although obviously a safety feature, holding down a button for 25 seconds can get a little annoying, it would be so much more convenient if you could just press it once and it would do the rest, but unlike ESP which can be disabled, this nanny control is unfortunately built in.
All the little annoying safety things aside, the folding roof is a work of art, and as one onlooker said, "I'd like to meet the poor soul who spent his life figuring out how to make that work".
The roof folds neatly into the boot, but don't panic, there is still heaps of room and even with the roof folded away and the safety net deployed, you can fit nearly everything without too much hassle.
Annoyingly, the stereo is linked up to the central display unit which controls all other operations, but even at speeds reaching 200km/h, and the roof off, you can easily hear your favourite tunes.
This might be a small car that is extremely easy to park, but trying to get out of it in a tight car park is a nightmare, not only are the doors extremely long and heavy, but unless you have a good 60-70CMs of clearance to open them, they will push back against you, making a rather unpleasant exit.
As with most European cars, the 207CC manages to deliver a satisfying interior without the tackiness that you find in similarly priced Asian cars. Although I have to say, with such outstanding exterior styling, the interior is a little dull in comparison.
Other standard safety features include:

ABS with Electronic Brake Force Distribution,
Emergency Brake Assist
Electronic Stability Program
There are also two active roll bars (they rise) to protect you in the event of a rollover.
Peugeot have equipped the CC with a whole list of standard features:

17" Alloy Wheels,
6 Speaker MP3 capable stereo,
AirCon Climate Control 2 Zone,
Central Locking - Speed Activated,
Cruise Control, Headlamps Automatic (light sensitive),