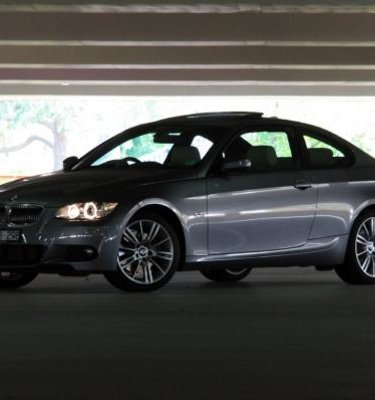 BMW 3 Series Review & Road Test
Current Pricing Not Available
BMW's new 330d Coupé blows the diesel myth to smithereens
BMW's new 330d Coupé blows the diesel myth to smithereens
CarAdvice Rating:
Forget everything you thought you knew about diesel-powered cars. Forget the embarrassing rattle at idle. Forget the cloud of sooty black smoke every time you stand on the throttle. And, forget the supercilious looks from other motorists as they notice the 'diesel' badge on your boot lid, because when it comes to the BMW 330d coupé, thankfully, those days are long gone.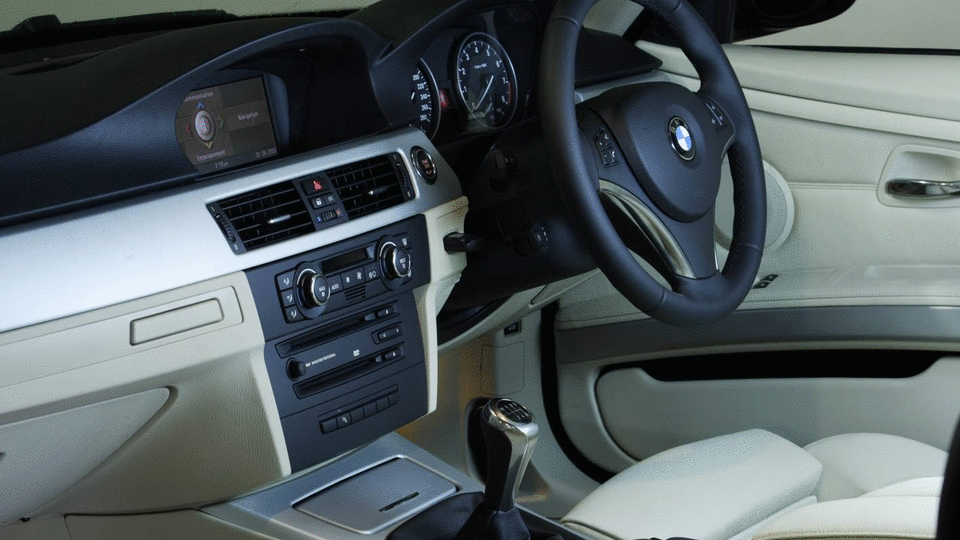 Developing 180kW of power at 4000rpm, this in-line six is a brawny, athletic and enthusiastic performer with a linear pulling power that would shame some V8s. Torque, acres of it, is available from very early in the rev range (520Nm @ 1750rpm), meaning turbo lag is a non-event, and acceleration is nothing short of scintillating.

But more than being a straight-line scud missile, the 330d coupé is equally comfortable pandering around the suburbs. Impressively smooth, the mid-size Bavarian bullet is a placid and classy luxury cruiser with a quiet, well appointed cabin splendidly masking the potential paroxysm that lies beneath your right foot.

Utilising the latest technologies of BMW's Efficient Dynamics program, the 330d coupé features such fuel saving amenities as Electric Power Steering, Brake Energy Regeneration, common-rail fuel injection technology and a variable geometry turbocharger to manage an official ADR combined fuel economy figure of just 6.2L/100km.

Grab a foot-full of brakes and the confident stoppers see equally quick stopping times, the large diametre all-wheel disc brakes assisted by a raft of electronic aids including ABS, CBC, EBA and EBD. The braking aids are further assisted by ESP and Traction Control, front, side and curtain airbags for a maximum possible five-star ANCAP safety rating.

But far from being a pure performance coupé, the 330d does have a softer side, offering a sumptuously comfortable and generously appointed cabin with adequate accommodation for four adult passengers.
Liberal legroom up front isn't quite matched in the rear, and access for taller back-seat passengers may be a little tight. But on the plus side, because the 330d coupé is a dedicated four seater, rear passengers are afforded a relaxing 1318mm of shoulder room.
An ample array of mod-cons see the 330d coupé offer a lot of smaller touches many rivals would do well to take a look at. Ergonomics and instrumentation are blissfully simple, the revised console-mounted iDrive controller a cinch for the technologically challenged.
Perhaps best of all, the 330d coupé offers an electronic arm to eliminate that long reach to the seatbelt, a traditional nemesis of the two-door coupé. The nifty device retracts out of sight once the seatbelt is clicked in to the buckle.
With stunning looks, a dynamic drive and the perfect blend of power and economy, the BMW 330d coupé is a hard car to fault. If we had to be picky, there is a little wind noise off the wing mirrors at highway speeds and the low-profile tyres can howl somewhat on coarse chip 'B' roads, but that's to be expected. The boot too could be a little bigger, but at 440-litres is enough for two sets of golf clubs, or two medium suitcases.
At nigh-on 100-grand, the 330d is one of the best value for money -- and most unassuming -- sports coupés on the market. What better way to convince your other half!
Ratings:
CarAdvice Overall Rating:
How does it Drive:
How does it Look:
How does it Go:
[gallery link="file" columns="4"]