Toyota Australia today confirmed the landmark which has been nearing for the last few months, the company has now sold more than one million Toyota Corollas in Australia.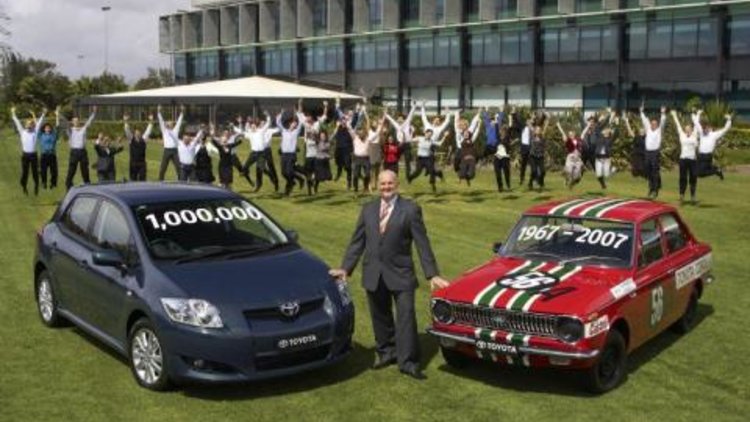 The Corolla has been in Australia for more than 40 years and Toyota believes its success is due to Australia's love-affair with the fuel-efficient, reliable four-cylinder car.
Speaking about the milestone, David Buttner, Toyota Australia's senior executive director of sales and marketing said it's "...because Corolla has always captured the imagination of the buying public. It's dependable, affordable and fuel-efficient - core values that bring Corolla drivers back to this popular vehicle, year after year after year."
In Australia, Toyota makes 1/5 of its sales from the Corolla, making it the company's best-selling model.
Fortunately for Toyota, the new 10th generation model shows no signs of slowing down either, after 40 years, Toyota still manages to attract more buyers than ever to the model.
"That's because Toyota has constantly managed to come up with the right concept to stay ahead of the times. I'd like to thank Australian drivers for helping to make Toyota Corolla the world's most popular car." Mr Buttner said.
100,000 Corollas have sold in the last 2 and a bit years (July 2005 -> September 2007), in comparison, it took more than eight years for the first 100,000 Corollas to be sold after the car's introduction in 1967.
Worldwide, over 33 million buyers have chosen the Corolla, making the model the most successful and biggest-selling car of all time.
The table below shows the model's sales milestones in Australia.
SALES MILESTONES

SALES

YEAR

100,000

1975

200,000

1979

300,000

1983

400,000

1987

500,000

1991

600,000

1995

700,000

1999

800,000

2003

900,000

2005

1,000,000

2007 (Sept)
To read more about the current model Toyota Corolla click here.
One Million Toyota Corollas