The entire 2008 Mitsubishi Lancer is powered by an all-new 2.0-litre dual overhead cam MIVEC four-cylinder engine producing 113kW of power (6000 rpm) and 198 Nm of torque ( 4250 rpm).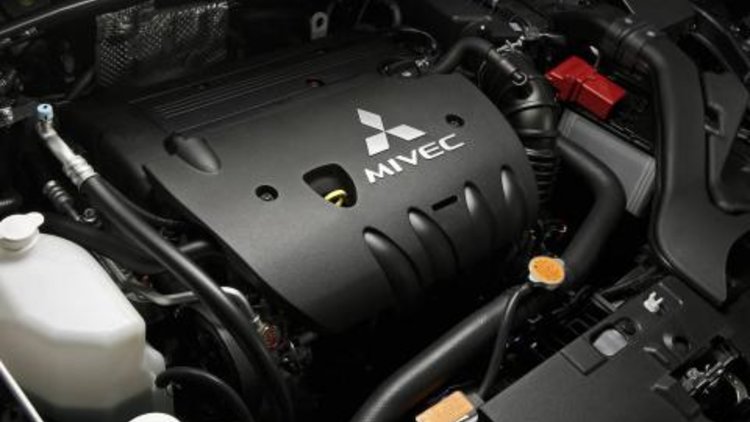 The engine is coupled to either the standard five-speed manual transmission or an optional Continuously Variable Transmission (CVT) with Sport mode.
The previous Lancer used a 2.4-litre four cylinder engine which produced 115kW and 220Nm, a little more than the new 2.0-litre DOHC MIVEC 4-cylinder engine. Although the small decrease in power results in better fuel economy (7.7 litres per 100km).
The new aluminium cylinder block that powers the new Lancer range, will also be used as the foundation for the next Lancer Evolution engine. The cylinder head is also aluminium and the double overhead-cam (DOHC) cylinder head features four valves per cylinder.
The new engine is designed to be not only fuel efficient but also a little more logical than the old, with the new engine's bore and stroke both measuring 86.0 mm, which, if you were an engineer, you would refer to as "square."
This square design contributes to the free-revving character (6,500 rpm redline) of the engine. Plus it helps with linear power delivery and a wide torque curve. Mitsubishi have engineered the engine for strong mid-range torque for easier everyday driving.
The new engine can run on your standard 91 RON fuel without any issues.
As for the transmission, a standard five-speed manual or optional Continuously Variable Transmission (CVT) is available for all three variants.
On the VRX, there is even an option for paddle shifts on the steering wheel! However the big news is the choice of CVT transmission.
Instead of the old and somewhat outdated automatic transmissions that use fixed gear ratios, CVT transmissions operate on a pulley system that allows an infinite variability between highest and lowest available ratios with no discrete steps or shifts. You can read a whole lot more about CVT transmissions here.
Don't get that? Thats okay, what it really means is that you get better fuel economy and a smoother driving experience than a traditional automatic.
For those that want a little more excitement in their life, Mitsubishi has equipped the CVT transmission with a sports mode.
The Sports Mode provides instantaneous 6-step manual control using either the floor shift on ES and VR and standard VRX models or via the magnesium steering wheel paddle shifters on the optioned out VRX model.
When sports mode is activated, the CVT goes into a traditional auto mode, whereby six predetermined gears are selected for enthusiastic driving. Although Mitsubishi could have just as easily made that eight gears, the company says six was determined as the best number for ease of use, sporty driving and flexible performance.
2008 Mitsubishi Lancer Engine & Transmission