It doesn't seem to matter who you show pictures of Mitsubishi's all-new 2008 Lancer to, be it your girlfriend, mother, father, even you dog, everyone seems to agree, it's a stunner.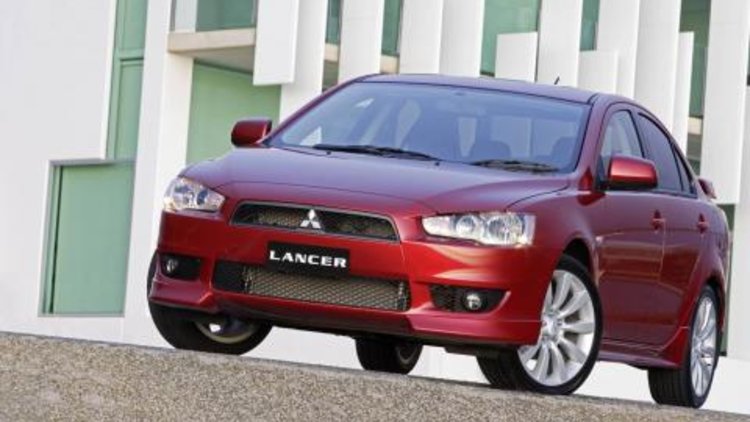 Influenced by Mitsubishi's Concept-X which appeared a few years ago, the new Lancer launched Mitsubishi into a new era of unmistakable brand identity.
Comparing to the outgoing model, the new Lancer projects a tighter, more confident road-hugging stance thanks partially to its good looks as well as its longer wheelbase and wider track. The new Lancer has a 60mm increase in both the front and rear track.
Mitsubishi says their designers have gone for a Shark Nosed effect with the new Lancer, using the grille, bumper and lower air intake to make it happen.
Designed in Europe, Mitsubishi is more than happy to point out the car's European appeal, however, being from the land of the rising sun, the Japanese manufacturer also points out the sharp, thin front head lamp design which, the company says, conveys a feel of Japanese precision and technology that strongly appeals to the target market.
If Mitsubishi wanted the Lancer to be noticed, they have achieved their aim. With prominently flared fenders pointing to the cars Evo heritage and World Rally Championship (WRC) cars, there is no mistaking the Lancer for another car.
Although not as good looking from the rear as it is from the front, the high-mounted rear lamp clusters (a safety thing) appear to be one of those shapes that will tick around for some time.
From the inside, the Lancer's interior is no longer made from cheap and tacky plastic, one of the main downfalls of the previous Lancers. The new cabin is characterized by clean and crisp surfaces using high-quality materials, free of gimmicks and marked by careful attention to detail.
New Lancer owners are greeted with a sporty, dual-hood gauge panel which Mitsubishi says is inspired by classic European sports cars. In order to make us of space, Mitsubishi have installed a Multi Information Display between the large speedometer and tachometer using two-tone yellow and red characters.
The MID provides a sixteen segment coolant temperature readout with warning, the main odometer, trip A and trip B odometers, plus a full-function driving computer. Displays include cruising distance with remaining fuel, average vehicle speed, average fuel economy and instantaneous fuel economy. A service reminder alerts the driver to periodic maintenance.
Being the first Lancer based on a global platform, it would seem fitting that the car should also be multilingual, and it is, being able to inform in six display languages.
Of course, even if we like it, it doesn't mean you have to, so tell us, does it look good or what?
2008 Mitsubishi Lancer Style