Toyota will unveil the all new 200 series LandCruiser wagon at next month's Australian International Motor Show in Sydney. Interestingly, Toyota has picked Australia as the place to first show off the all new model, instead of the Frankfurt Motor Show.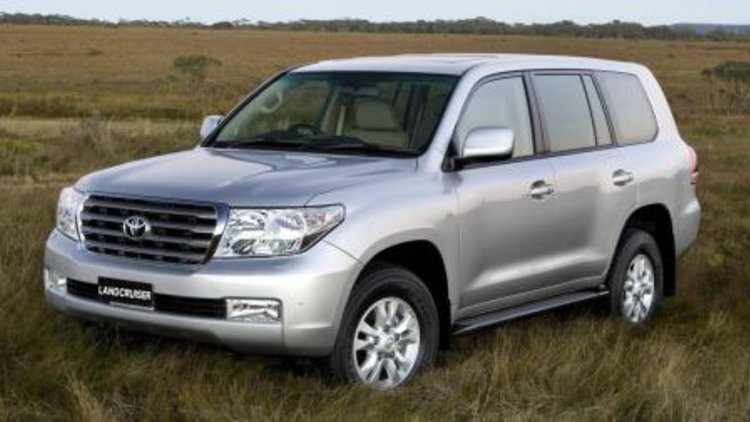 The 200 series Land Cruiser will offer a whole variety of new goodies, starting with more powerful petrol and diesel V8 engines. Although actual specifications have not been released, Toyota says the engines are improved through intelligent variable valve timing, giving both engines more power than their predecessors.
The turbo-diesel engine has benefited the most with a dramatic increase in torque.
Toyota Australia's senior executive director of sales and marketing David Buttner said it was a real coup for Australia to be picked over Frankfurt for the models debut.
"It reflects the vital role Australia has played in the development of LandCruiser over almost 50 years. LandCruiser has helped Toyota establish a deep connection with many of Australia's rural and regional communities - a connection that continues today." he said.
The new LandCruiser is 60mm longer, 30mm wider and the roofline sits 15mm higher than before. This is no face-lift, the entire platform has been redone, but still features a strengthened full-frame structure to reduce interior noise, improve interior comfort while also enhancing safety.
The front suspension has also joined the 21st century with the previous model's torsion-bar system making way for a double-wishbone front suspension with coil springs.
Perhaps one of the reasons the LandCruiser is debuting in Australia first is due to some of the technology beneath the car's skin. Fitted with Kinetic Dynamic Suspension System (KDSS), originally developed by Western Australia company Kinetic, the car is able to control the front and rear stabiliser bars to provide excellent on-road stability.
Furthermore, KDSS also greatly improves off-road performance through a larger suspension stroke achieved by effectively disabling the stabiliser bars.
In another first for Toyota (and a world first for that matter), the New LandCruiser petrol models feature a "crawl control" system for driving on surfaces such as rocks, sand or steep hills.
The system works by linking with the cars computers to automatically control the engine and brakes to maintain very low speeds with minimal spinning or locking of the wheels. This allows the car to adjust speeds between approximately 1km/h and 5 km/h. Three speed settings can be selected by the simple turn of a dial.
Similar to previous models, the new LandCruiser uses a Torsen® limited-slip centre differential built into the transfer unit of its full-time all-wheel-drive system to allow it to split power between the front and rear wheels.
Meanwhile Toyota has fitted a multi-terrain anti-skid braking system to the 2008 model to ensure improved braking performance on dirt roads, gravel and sand.
As for safety, there is no breakup of standard safety equipment yet, but Toyota says apart from the strengthened body structure, the LandCruiser also comes with vehicle stability control and up to 10 airbags - front, side and knee airbags for the driver and front passenger, side airbags for the outboard second-row seats and curtain shield airbags for all three rows.
Other features available include Smart Entry and Smart Start (simply leave the key in your pocket), Bluetooth™ mobile-phone connection, satellite navigation and steering wheel controls.
CarAdvice will bring you a comprehensive road test of the new LandCruiser when it goes on sale in November.