It all started in June 1941 when the U.S. Army received its first shipments of the Willys MA, the rugged 4x4 vehicle that came to be called the Jeep. The U.S. army was so impressed with the vehicles that Gen. Dwight D. Eisenhower declared that the war could not have been won without the Jeep.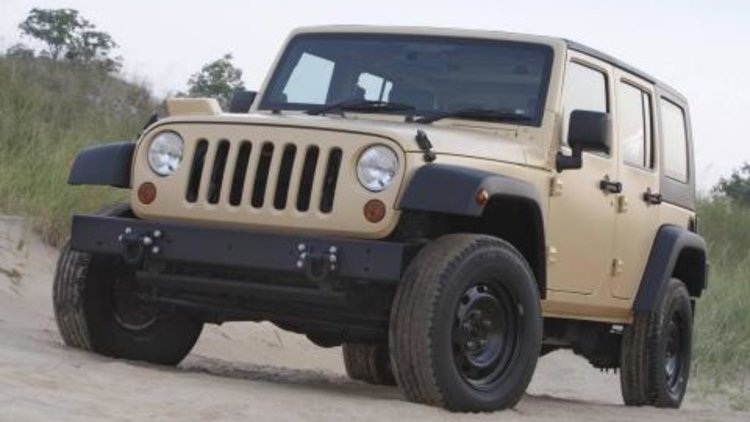 Times have changed, and the current Jeep Wrangler is a distant, grown up and more civilised version of this former 4x4 but for a brand that made its name in the military, the new Jeep J8 Multipurpose is back to reclaim some lost ground.
Jeep says the J8 marks the company's renewed commitment to supply the defence community with the highest-quality 4x4 vehicles available anywhere in the world. Much like the Hummer H1, there will be demand for this vehicle for civilian use, and Jeep have already made the vehicle available to civilian government applications.
Based on the all-new 2007 Jeep Wrangler Unlimited, the Egypt built J8 has more capability and versatility than the standard Wrangler. To start with, the car's frame has undergone some tweaking to allow for more ruggedness and greater payloads (max 1,339 kg).
The Axles, brakes and suspension components have also changed to meet the demands of military personal with the rear suspension reverting back to leaf-spring.
The Jeep J8 is powered by a 2.8-litre four-cylinder turbo-diesel engine mated to a five-speed automatic transmission. The engine produces 118 kW and 400 Nm of torque which allows a towing capacity of 3,500 kg.
Being a military vehicle, it is fitted with Jeep's latest air-intake systems that allow the car to go 76 cm deep in water as well as surviving sandstorm conditions for up to five hours.
Although not destined for the frontline, the J8 can act as a troop/cargo carrier, ambulance and other non combat rolls. The J8 comes in two variants, a two-door with an extended pickup bed for personnel or equipment transport, or a four-door multipurpose vehicle.
Jeep J8 Multipurpose Reports for Duty