Lexus Australia has today confirmed three new models will be on display at the company's Australian International Motor Show history display. The LS 600hL luxury hybrid, the IS-F performance sedan and the LX 570 luxury off-roader.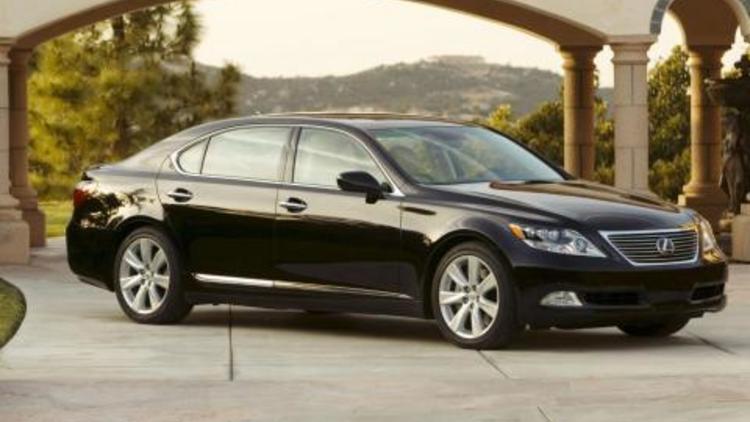 "Show-goers will be treated to an advance look at some of the future vehicles for the Lexus brand, having three all-new models this year unequivocally demonstrates Lexus' commitment to performance and luxury motoring in Australia."
Lexus Australia chief executive John Roca said
The LS 600hL is the world's first V8 Hybrid (a V8 joined to an electric motor, making V10 equivalent power), match that to an All-Wheel-Drive platform, Lexus' strikingly beautiful interior and craftsmanship and the LS 600hL promises to be an environmentally friendly, performance luxury car.
But let's leave the long-wheel-base 600hL alone for a minute, because the star of the show will be the new Lexus IS-F. Powered by a 5.0-litre V8 mated to an eight-speed sports direct shift (SPDS) transmission and a performance braking package, the IS-F will give the new BMW M3 and Audi's RS4 a good run for their money.
Unfortunately, the IS-F is not due in showrooms for a good year, with a local release date set for late 2008. Nonetheless, the car gives a very good look at the future of Lexus performance range. If the popularity of Lexus in the luxury market is anything to go by, the 'F' series are set to be a hit.
Last but not least, the coming-soon Lexus LX 570 four-wheel drive will also make an appearance. The vehicle is powered by a mighty 5.7-litre V8 mated to a six-speed transmission and enhanced with Lexus' all-new Crawl Control feature, which assists drivers with negotiating rough terrain.
Not to worry though, its not all about V8s and performance cars at Lexus' Motor Show stand. CEO John Roca says "there will be a Lexus vehicle here for almost everyone - whether you're environmentally conscious, a driving enthusiast or an off-roader, you'll find it on this year's stand."
CarAdvice will be at the Australian International Motorshow (Sydney) to bring you the latest news and photos.
More importantly though, you need to get yourself to the Motor Show as this year's event promises to be one of the best yet! The show opens to the public from the 11th-21st of October at Sydney Convention and Exhibition Centre.
Tickets are $17 for adults, $11.50 for kids under 16 and 43.50 for a family pass (2 adults & up to 3 children).
Lexus LS 600hL - IS-F - LX 570 at Motor Show