UPDATE: Porsche has released an updated statement, which has been added to the end of the article. 
Porsche has ended production of the Macan S Diesel and Panamera 4S Diesel, but reports of diesel's demise could be premature.
An overnight report from Autocar said the company would stop building its last two diesel models, as part of a "cultural shift" toward plug-in hybrid vehicles.
Reports from Europe have suggested the German Transport Ministry (KBA) threatened to pull approval for the Macan S Diesel, after potentially dodgy software codes were discovered.
Others have suggested the company doesn't want to re-certify under the new WLTP test protocol, much like BMW with the F80 M3. It's worth bearing in mind, none of this is confirmed, and Porsche hasn't made an official statement regarding the issue.
Things aren't 100 per cent clear locally, either. A scan of the Porsche Australia website reveals no Macan S Diesel or Panamera 4S Diesel.
The previous-generation Cayenne Diesel is still featured online, but there's no word on whether the new model will be offered as a diesel, and the company declined to comment on future product plans.
It did, however, provide the following statement on the end of Macan S Diesel production:
"Diesel engines traditionally play a subordinate role at Porsche. Porsche does not develop or build diesel engines itself. Currently, the demand for diesel models is falling, whereas interest in hybrid and petrol models is increasing significantly.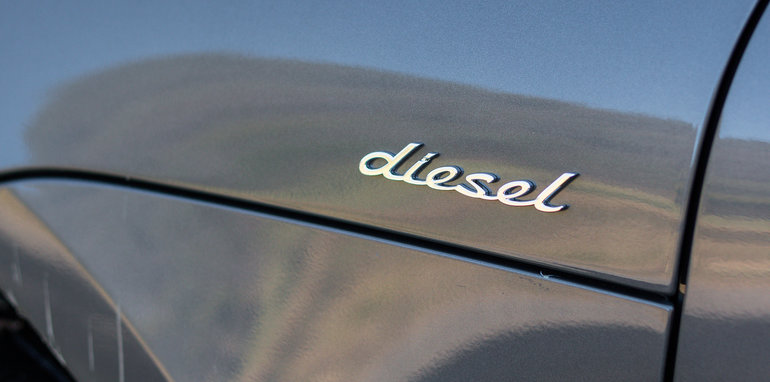 "In light of these facts as well as the ongoing consultation with the authorities in relation to another software update, Porsche has made changes to its production planning and has set the End-of-Production date for the Macan S Diesel to 15 February 2018.
"This decision means that all orders for the vehicle type Macan S Diesel have already been taken out of the production program."
The upshot of all this is unclear. Porsche hasn't committed to future diesel products, nor has it confirmed the engine type will be killed entirely.
Given its push into the Mission E-branded world of electric vehicles, and the fast-moving storm surrounding diesel, we wouldn't be surprised to see the end of diesel-badged Porsche vehicles.
---
UPDATE: Porsche has released an updated statement regarding the end-of-production for two diesel models. It's included below. 
"Traditionally, diesel engines have played a subordinate role at Porsche – the company does not develop or build diesel engines itself. Currently, the demand for diesel models is falling, whereas interest in hybrid and petrol models is increasing significantly. For example, the ratio for hybrid versions of the new Panamera in Europe is around 60 percent. In light of these facts Porsche has adapted its production planning. This decision means that Porsche currently does not offer any vehicles with diesel engines. However, it does not mean a diesel exit at Porsche. As announced, the new Cayenne is set to feature a diesel powertrain. The exact time of the market launch is not yet clear."
MORE: Porsche Macan news, reviews, comparisons and videos
MORE: Porsche Panamera news, reviews, comparisons and videos
MORE: Everything Porsche