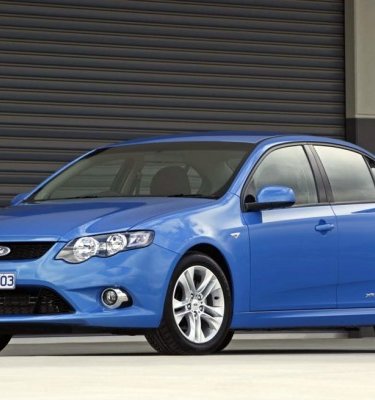 Ford Falcon XR6 Review & Road Test
Current Pricing Not Available
Finding a happy compromise
The Ford Falcon XR6 presents a happy compromise between base model blandness and a testosterone-enhancing turbo. This large sedan with sporty aspirations may even soften the family feud over which new car to buy.
Within the large car segment (under $70,000) it's surprisingly slim pickings, dominated by Ford and Holden. There are noteworthy appearances from the Honda Accord and Toyota Aurion – and then there are the often overlooked offerings from Hyundai, Mitsubishi and Skoda. Really, it's a seriously mixed bag.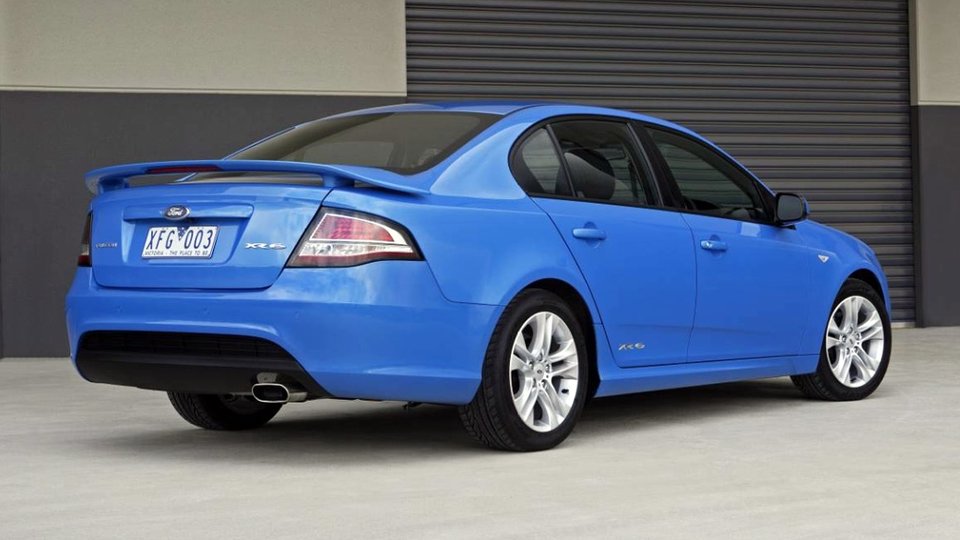 A step up from the base model Falcon, the XR range offers something a little bit special with better looks and increased performance. And let's not forget, greater street credibility.

The 4.0-litre, six-cylinder engine of the Ford XR6 reaches peak power of 195kW at 6000rpm and torque tops out at 391Nm at 3250rpm. (The XR6 Turbo leaps up to 270kW at 5250rpm and 533Nm at 2000-4750rpm.)
This translates into a fast and powerful ride when you're playing within this rpm range. At high revs, you'll also enjoy a beautiful raspy engine note. There's enough grunt to throw you back in your seat upon take-off, and yet not so much that you get unnecessarily out of shape. Weighting in at around 1704kg, the Ford XR6 strikes a very good balance between power and weight.

Ford Falcon XR6 comes standard with a six-speed manual transmission, but our test vehicle was fitted with the optional six-speed automatic transmission with sequential sport shift which increases the price by $3,000. A 4.0-litre E-Gas engine with four-speed automatic transmission with sequential sports shift can also be optioned.
Behind the wheel, the Ford XR6 delivers a composed ride that sits glued to the road and flat through corners thanks to nice sports suspension. The ride is reasonably firm while still offering a nice level of cushioning from harsh road surfaces.

Whether in automatic or manual mode, the gear changes are fast and smooth. Switching to performance mode in the XR6 simply gives the driver more control over this. It's ideal for highway overtaking or if you're simply after a moment of more involved driving.
In either mode, the XR6 doesn't' quite deliver the thrill that I'm expecting. If you're chasing sporty prowess, the XR6 Turbo may be a better catch. The Ford XR6 does however deliver a very confident and composed drive.

Slip inside the Ford XR6 and you may be surprised. It's a far more delicate and understated interior design than this car's reputation would lead you to believe. With that in mind, maybe my surprise will translate as a disappointment for others. Or is this another sign of a happy compromise? The interior is indicative of designers sitting firmly on the fence.
The instrumentation cluster is clear and a multi-function display in the centre includes distance to empty, average speed, average fuel consumption and speed warning.

Seat trim in our test vehicle was 'Streetwise Graphite' fabric – which has a large mesh-look finish that also extends to the door trim. Opinions on this trim were divided among my passengers. It grew on me.
Questionable seat trim aside, the sports seats in the XR6 are very comfortable and provide good support. The driver gets electric height adjust, but forward and back and recline adjustments are manual. They also come with XR6 embroidery to match the floor mats. The cabin ergonomics in general are good.

Visibility is very good, and the reversing camera and audible warning signals optioned on our test car made parking simple. The rear spoiler – possibly this cars boldest styling feature - also acts as a good guide of the cars boundaries.
On a freeway route, the XR6 was onboard computer showed a fuel consumption reading of 9.9 litres per 100km and for shorter suburban trips it came in around 12 litres per 100km. My calculations at refuel come in at around 14 litres per 100km based on kilometers travelled for a city based test cycle.

The audio and communications spec in the XR6 is good, including MPS and auxiliary input. Our vehicle was fitted with the optional Technology Pack which includes Bluetooth and iPod integration. Ford's Bluetooth is very easy to use and connection/re-connection is seamless. The iPod connection lives in your centre console, out of sight. iPod details are displayed on the centre screen and you can flip through tracks via the multi-function wheel.
The Ford Falcon scores a five-star rating from ANCAP. Safety features include: stability control with emergency brake assist and traction control, anti-lock brakes, electronic brake force distribution and front and side airbags – curtain airbags are an option.

Ratings:
CarAdvice Overall Rating:
How does it Drive:
How does it Look:
How does it Go: