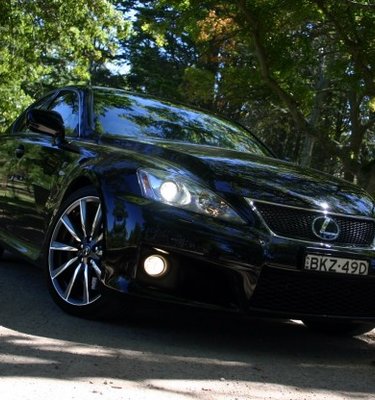 Lexus IS F Review & Road Test
The revised Lexus IS F now features a torsen LSD for more mid-corner bite
The revised Lexus IS F now features a torsen LSD for more mid-corner bite.
CarAdvice Rating:
Vying your upstart performance sedan against such hard-hitting German stalwarts as the mighty BMW M3 is the motoring equivalent of a military coup, and equally as subtle. But in 2004 that's exactly what Lexus set about doing, and in January 2007 the Lexus IS F was unveiled to the world.
Fast forward three years and we find the revised IS F, currently the lone hero car of Lexus' F Performance range (though not for long), has again sought to reassert itself in challenging the world's premier sport sedans at their own game with the introduction of a new, mechanical differential to better complete the hard-charging mechanical package. But more on that in a moment.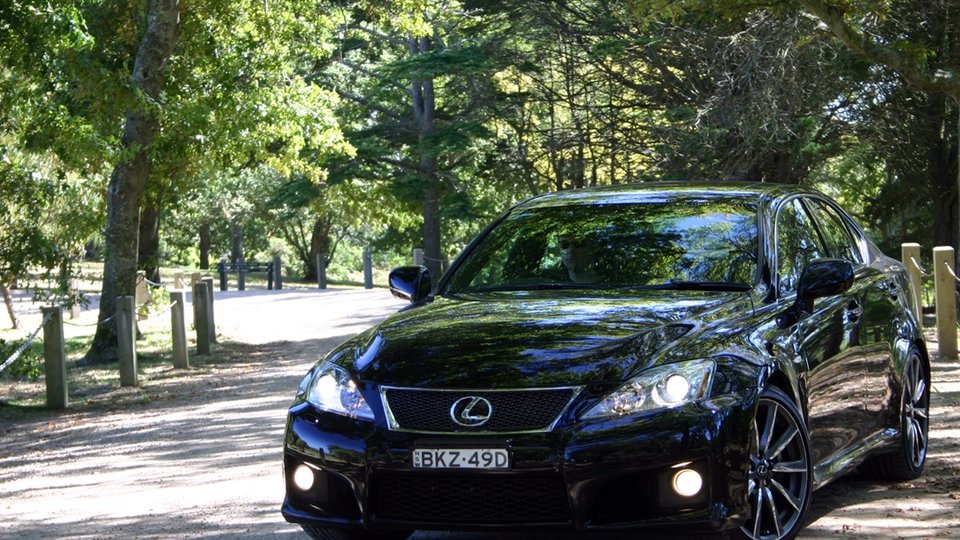 Inside though, IS F is a completely different story. The cabin is demure, luxuriously appointed and well stocked with all the mod cons expected from the Lexus marque. With a standard features list as long as the IS F's torque curve, the cockpit marries the premium feel of the Lexus IS Sports Luxury with bespoke 'F' features to form an array of technology Steve Jobs himself would be impressed by. Features include radar cruise control, dual-zone climate, Bluetooth connectivity, keyless entry with push button start and, perhaps best of all, a pumping 14-speaker Mark Levinson sound system, to name but a few.

Neck-stretching V8 performance comes courtesy of Lexus' muscular 5.0-litre four-cam engine developing a maximum 311kW of power at 6600rpm and peak torque of 505Nm at 5200rpm. Tucked beneath that beluga whale bonnet, the free-revving 32-valve unit, a cooperative effort between Lexus and Yamaha, features such technology as roller rockers, titanium intake valves, a high performance scavenge oil pump and variable length intake to gain as much usable power as possible from the relatively small displacement, naturally-aspirated alloy block.

The result? With the throttle -- and Lexus' howling quad-outlet exhaust -- wide open, the 1660kg IS F is catapulted from standstill to 100km/h in just 4.8 seconds, and while the jury's still out on an official top speed, the book says the prestige performance sedan is electronically limited to 270km/h.
Beyond the performance credentials we already know and love, the big change in the revised IS F comes from Lexus' move to a mechanical Torsen (torque sensing) Limited Slip Differential. Replacing the previous electronic unit -- which was effectively part of the car's ESC system, braking the inside wheel -- the new diff flows more smoothly when exiting corners, delivers power more effectively, and more quickly, meaning you can get on the loud pedal a lot sooner than with the previous setup - and capitalise on the results. Lexus say the new diff has shaved a full two seconds from its Fuji lap times.

Braking is astonishingly strong with a Brembo-sourced package offering six-piston calipers grabbing 360mm cross-drilled discs up front and two-piston units on 345mm discs at the rear. The pedal feel is perfectly progressive and offers a fast, fade-free stop that's easily on par with the best rivals in this category.

Five-star safety sees the IS F score a myriad of airbags, ABS with EBA, ESC with Traction Control and a clever Pre-Collision System (PCS 2) that uses a radar sensor in the front grille (as per Adaptive Cruise Control) to constantly scan the road ahead. If the system determines that you're going to hit something, it instantly tightens the seatbelts and pre-arms the brakes.

Priced from $132,900* to $134,300* the IS F range is a bargain when viewed alongside its German and British rivals, and is very nearly as competent on road. But with only 30 units available for sale in Australia each year, getting your hands on one may be a little tricky.
Ratings:
CarAdvice Overall Rating:
How does it Drive:
How does it Look:
How does it Go:
[gallery columns="4"]