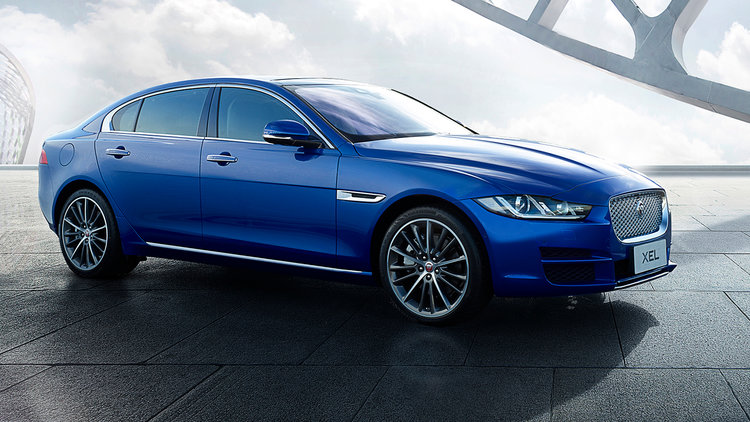 British luxury marque Jaguar has revealed the XEL sedan for the Chinese market, essentially a long-wheelbase version of its medium-sized XE.
Only one image of the lengthened sedan has been released thus far, though overseas reports say the XEL sports a 100mm-longer wheelbase than the standard car, giving it a generous 2.93 metres between the axles - just 30mm shorter than the XF.
Few details have been officially announced, but the new model is set to be produced in China through Jaguar Land Rover's (JLR) joint venture with Chery. It's likely to be built at the company's manufacturing facility in Changshu.
According to reports, the XEL will initially offered with a 2.0-litre turbocharged petrol engine in 200hp (149kW) or 250hp (186kW) trims, while a panoramic roof will be included as standard equipment.
Above: Jaguar XFL
Rivals will be stretched versions of other medium luxury sedans for the chauffeur-driven Chinese market, including the Mercedes-Benz C-Class L, BMW 3 Series Li and Audi A4L.