The 2018 LDV T60 may have only just launched in Australia, but it's clear the company has high hopes for its first-ever ute.
Among the objectives is an ambitious goal to achieve "10 per cent" market share in the ute segment, according to the head of LDV, SAIC Motor vice president Lan Qingsong, who spoke with Australian media at the local debut of the 2018 LDV T60 in Sydney.
"We're heading to gain 10 per cent market share in every segment we're breaking into," Qingsong said. "Speaking of the vans, we have reached seven per cent market share, and next year we will be sitting at 10 per cent.
"But with the pick-up, we think we can fulfil this target within the next three years, that's my personal perception, but also the working standard for the working team," he said.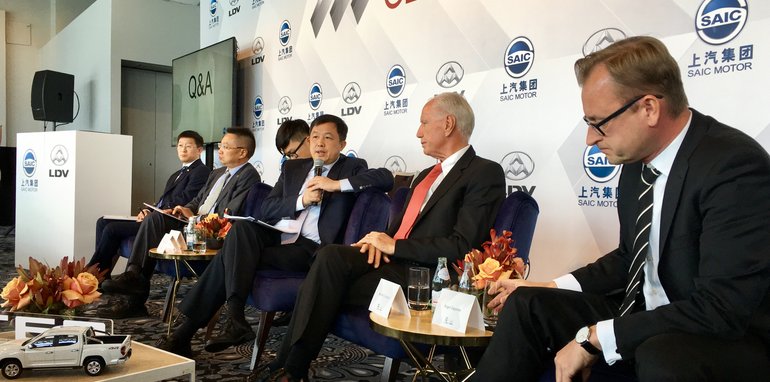 A bit of rough number crunching could suggest that a 10 per cent slice of the 4×4 ute pie would mean 1300 sales per month, which seems a large tally considering the Volkswagen Amarok manages roughly 700 units per month, the Isuzu D-Max just on 1000 per month, and the Nissan Navara accounts for about 1100 per month. The big-name Ford Ranger averages more than 3000 per month, more than the Toyota HiLux which averages just under 2900 per month in the 4×4 segment.
But it seems clear that the 10 per cent target isn't a short-term consideration, nor one just for 4×4 models. The brand understands it needs to establish the T60 in the marketplace, and further that the model range will flesh out to include a dual-cab-chassis model, as well as a single-cab version, both of which should arrive in the next 12-18 months. There'll also be a petrol variant as well, which could lower the price point to unbeatable levels.
The company that distributes LDV models, Ateco Automotive, was a little less boisterous with its initial sales predictions, with managing director Roger Zagorski stating that the target is going to be a little lower than that at the beginning.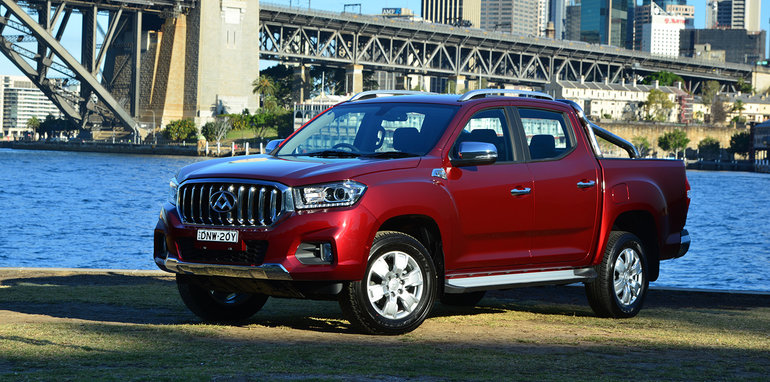 "We'll be planning to capture about five per cent of the market with these vehicles. Over time, as we ramp up sales through the dealer network, five per cent of the 4×4 market will be about 5000 to 6000 units per year," Zagorski said.
Ateco was at pains to present the LDV product as very different to any other Chinese ute that has come before it, even though the sales aspirations are similar.
"To describe it as another Chinese ute is probably doing it a disservice. This is a world-standard vehicle, it raises the bar on safety aspects, and it has features and advanced technology that will certainly compete with the Japanese competitors," he said, referring to previous Chinese utes also distributed by Ateco Automotive – we're talking about Great Wall, clearly. "What's in the past is in the past – to compare SAIC and LDV with the other Chinese competitors is inappropriate."
MORE: LDV news and reviews