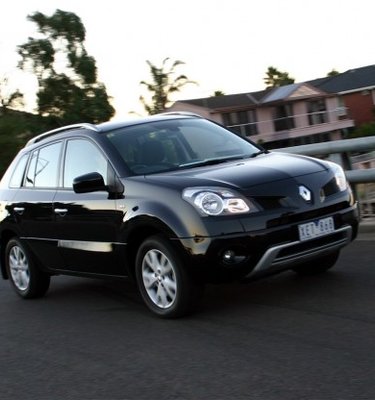 Renault Koleos Review & Road Test
Content to be understated, Koleos is not to be underestimated
Content to be understated, Koleos is not to be underestimated
CarAdvice Rating:
Wouldn't it be nice then if an example came along that managed to meet the needs of the family with consummate ease, while at the same time being easy to live with, amply practical, amiably attractive and as comfortable as the family sedan?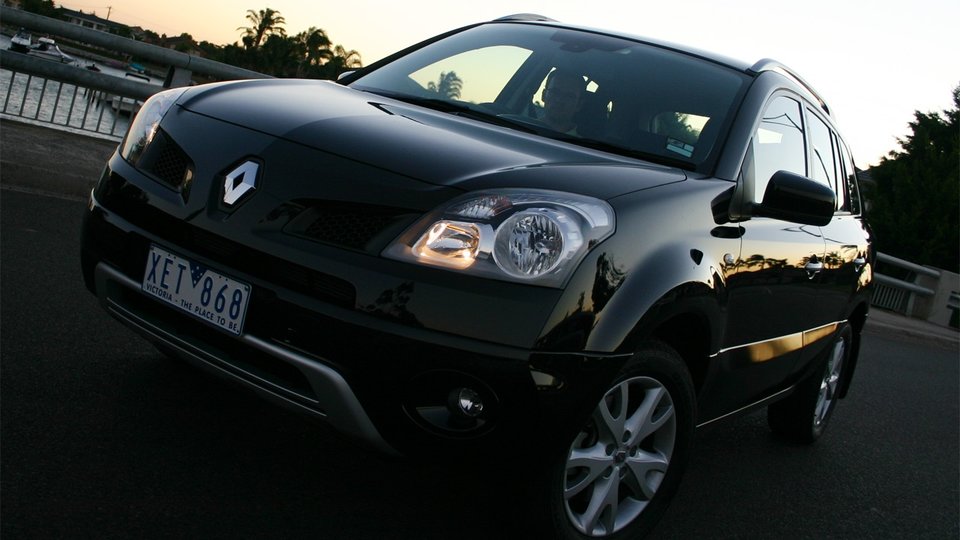 The Renault Koleos sits quietly in a sea of competition, almost obscured by the fuss of advertising and brand snobbery that abounds across the mid-sized, mid-priced SUV category, and while there have been ads for the Koleos in the past, it's not until you jump behind the wheel that you find this little number really does tick all the "must have" boxes, without failing in any one key area.
Koleos is a fantastic all-rounder: it's engine is strong and suitably frugal; it's suspension arrangement a capable mix between a comfortable ride and confident handling; and it's cabin an intelligent mixture of easy-to-operate practicality, clear visibility and enjoyable space.

The only other downside internally is the amount of glare reflecting from the dashboard's centre binnacle, with its brushed alloy ring an annoying distraction on the windscreen.
Seating is comfortable in all five positions, even on very long trips, while a chilled glove compartment, deep centre console bin, nifty concealed door storage, generous map pockets, retractable rear sun shades and back-of-seat mounted aircraft-style tray tables all prove very handy on those long haul family excursions.

Up back the Koleos offers 450-litres of cargo space which is accessible via a horizontally split rear tailgate. The cargo area can be accessed by only the top half if so required - great in tight parking spaces - but when used together, can make the reach to any loose items against the rear seats a little bit of a stretch.
The rear seats offer the wagon a 60:40 split fold to increase the cargo area to a very handy 1,380-litres. A retractable security cover is also included as standard, and pops out of place easily when not in use so as not to hinder all that additional space.
Under the bonnet Koleos offers a 2.0-litre four-cylinder turbo diesel engine (or dCi in Renault-speak) to deliver strong pulling power and decent fuel economy. The engine develops 110kW of power at 4,000rpm and 360Nm of torque from 2,000 revs, more than enough for most applications.
There's a hint of turbo lag from a standing start, but this is quickly accounted for with brisk acceleration thereafter. Koleos manages the 0-100km/h run in 10.2 seconds, which is a suitable given the car's obvious high-riding, family orientation.
Fuel economy returns this week were an acceptable 9.4L/100km (mix of 50:50 city and highway driving).
In this instance Koleos was mated to a smooth six-speed automatic transmission driving all-four wheels on an on-demand (automatic) basis, though a manual option is also available.
The grip is from the AWD system is suitably impressive meaning Koleos manages to corner quite well for its size and height. On the downside though, the turning circle (not provided) does seems a little on the large side, so many tighter car parks require two attempts.
Sitting 188mm from the ground the Koleos also manages soft-roading with little fuss and even offers a differential lock and hill descent control as standard equipment.
As has become the norm from Renault, Koleos also features a key card in lieu of a traditional car key. The simple unit is approximately the size of a credit card, albeit somwehat thicker, and incorporates the car's remote control functions. The unit fits nicely in your pocket (or purse) and is accompanied in the car by a docking station and stop-start button which is simply pressed (not held) to start the car.
The key card also offers the ability to activate the headlamps at night making it easy to find your way safely over unfamiliar surfaces.
Koleos offers a very high level of standard safety equipment including front, side and curtain airbags, Electronic Stability Control (ESC) with Traction Control, Hill Start Assist (HSA), Hill Descent Control (HDC) as well as ABS braking with Emergency Brake Assist (EBA). Anti-whiplash head restraints are fitted as are three-point inertia reel seatbelts (with pyrotechnic pretensioners up front) and ISOFIX child seat preparation. Not surprisingly these features earn Koleos a five-star ANCAP rating.
With a plentiful level of standard equipment, straight-forward functionality, plus high quality levels of fit and finish both inside and out, the Renault Koleos is a worthy contender in the sub-$40K bracket. Four-out-of-five.
Ratings:
CarAdvice Overall Rating:
How does it Drive:
How does it Look:
How does it Go: