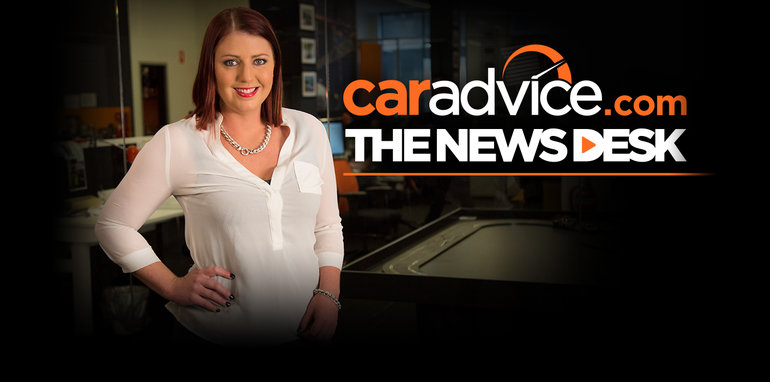 Welcome to the CarAdvice.com News Desk, a regular video wrap of the latest happenings in the automotive world and Australia's new-car market.
Keeping you in the loop, Tegan Lawson presents a weekly video from the CarAdvice Garage, with everything you need to know about the week in news and reviews.
What happened in the week ending June 30, 2017? Catch our video above, and links to the full stories below.
THE WEEK IN NEWS
The 2017 Volkswagen Golf Mk 7.5 will launch in Australia next week with even sharper pricing than expected.
MORE: Volkswagen Golf 7.5 launching with sharpened prices
---
The Ford Ranger has received a minor update with no changes to the current pricing.
MORE: Ford Ranger scores minor feature updates – on sale now
---
The 2018 BMW X3 has been officially revealed. The new generation X3 is a little larger than its predecessor.
MORE: 2018 BMW X3 revealed
---
The 2017 Subaru XV has launched in Australia and Subaru is hoping to sell around 1000 units a month.
MORE: New Subaru XV targeting 1000 sales each month
---
Meantime, though the seven-seat Subaru Ascent would fill a gap in the brand's SUV line-up, it's no closer to being slated for Australia.
MORE: Subaru Ascent – Australian arm keen on lifecycle missing link
---
Takata has filed for bankruptcy in the US and Japan, with Chinese-owned and US-based Key Safety Systems set to purchase most of Takata's assets.
MORE: Takata files for bankruptcy, will be purchased by competitor
---
Aston Martin has confirmed production of its upcoming RapidE EV will start in 2019. Aston Martin's first electric vehicle will be a limited edition.
MORE: Aston Martin RapidE EV confirmed for 2019, limited to 155 units
A hotted up version of the Ferrari 488 has been spied testing at the Nurburgring Nordschleife. The new variant doesn't have an official name yet… Speciale? GTO?
MORE: Ferrari 488 'Speciale' spied
---
German tyre and technology company Continental has unveiled a speakerless sound system at Tech Show 2017 in Germany.
MORE: Continental unveils speakerless sound system
---
Want more CarAdvice News Desk? Check out more of our videos right here