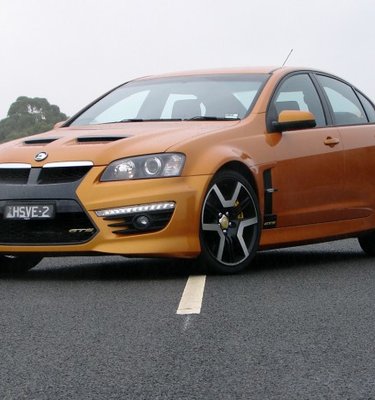 HSV E2 GTS Review & Road Test
With more front than Elle and bigger balls than the Rundle Mall, this is how Australia does Grand Touring.
With more front than Elle and bigger balls than Rundle Mall, this is how Australia does Grand Touring.

CarAdvice Rating:
HSV's new bold as brass HSV GTS screams 'fast' - if that's OK with you, and proves that when it comes to making a statement - or indeed to making some serious V8 mumbo - the lucky country hasn't lost its Midas touch.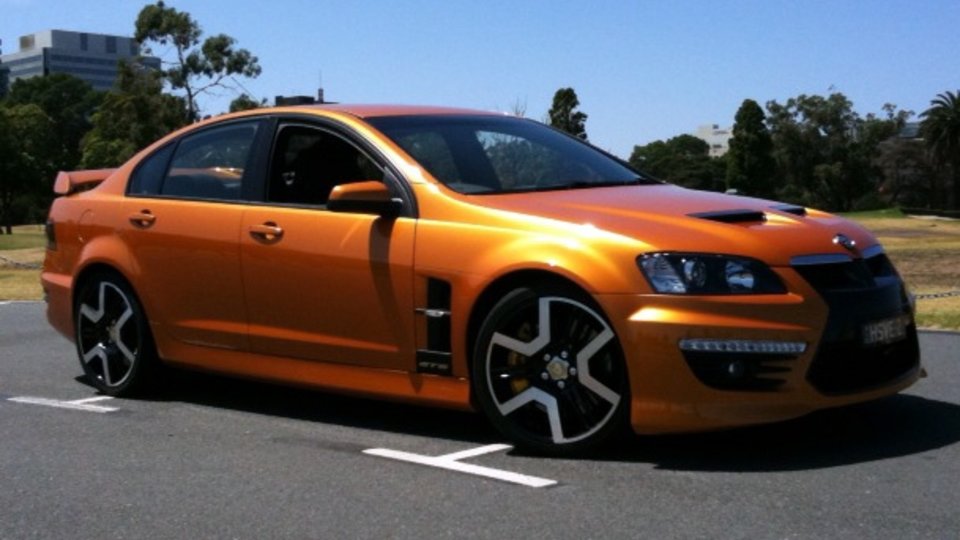 But subtle simply wasn't in the design brief, and that's not altogether a bad thing, I mean who buys a GTS to blend in with the mob? If you ask me the ostentatious approach is a far better representation of the car's true personality, and with its pumped muscular stance none-too subtly hinting at the enhanced performance credentials beneath, this bold approach is an apt way of showing the GTS rightfully retains its title as king of the Aussie muscle brigade.

A ground pounding 550Nm of torque is sent to the rear wheels in shock-wave of grunt via a sweet, short-shifting six-speed manual gearbox with an involving mechanical feel to deliver 0-100km/h times HSV claims at 4.9 seconds. The best we could do after three runs was 5.3 seconds, according to VBOX.

It's quick, bloody quick, and even if we couldn't match HSV's times, that isn't a reflection on the car. Besides, there aren't too many places you can try this on without being labeled a hoon.

Riding on a strut front / multi-link rear arrangement specifically tuned for those huge 20-inch rims, the GTS also includes HSV's dual-mode (Normal and Track) Magnetic Ride Control system to instantly firm the dampers at the push of a button. The car handles like something half as heavy; a composed cruiser with oversteer on demand at the dab of the throttle.
The bus-like leather-clad steering wheel feels quite comfortable in hand with more than enough communication to keep you in the loop, though the ratio is a touch long for the car's ability and intent.
Braking is strong enough to stop a Hercules with HSV's optional six-pot yellow calipers well and truly worth the $3790 asking price. The pedal feel is firm, but suitably progressive and with late threshold ABS as standard, the GTS could comfortably tackle a track day without raising a sweat.
Although hardly a concern at this end of the performance scale, the GTS returned a combined fuel consumption figure of 15.7L/100km during our test, only half a litre more than the ADR result.
Inside, the GTS's cockpit remains unchanged from its predecessor, but still does the job with minimum bother. The layout is rather straightforward and all of the features are easy to operate, but on the downside, some of the interior fit and finish is well below that of Japanese cars costing a third the price, and the car we tested boasted several niggling interior rattles that would disappoint if you had just forked over $80k for them.
The seating is generous in size, almost too generous, and while the larger framed person will no doubt feel comfortable, smaller adults and children may find the seats lack lateral support. Disappointingly for the price tag, the front seats are only of mechanical/electrical adjustment instead of being fully electric. The seats are adjustable in all the usual directions while the steering also offers both tilt and reach adjustment.
Standard equipment includes a six-CD tuner with steering wheel-mounted audio controls and a 3.5mm auxiliary input jack, cruise control, Bluetooth mobile phone connectivity, dual-zone climate control air conditioning, binnacle gauges, power windows and mirrors plus remote central locking. Satellite navigation, an electric tilt and slide sunroof, full-size matching alloy spare wheel and overhead rear DVD played are optional.
With all that performance on tap, HSV has still made certain the GTS is as safe as any offering in the current VE range. Standard safety equipment includes front, side and curtain airbags, ESC with Traction Control and ABS brakes. Head restraints and three-point inertia reel seatbelts are offered in all five seating positions while the front seat occupants get pyrotechnic pretenioners on their belts. The E2 GTS achieves a maximum possible five-star ANCAP safety rating.
At a touch over 80 grand, the new GTS is a cheap way to get yourself in to the performance arena of the six-figure European big boys, which you have to admit, makes the E2 GTS a Bathurst-flavoured bargain.
*Pricing is a guide as recommended to us by the manufacturer and does not include dealer delivery, on-road and statutory charges.
Ratings:
CarAdvice Overall Rating:
How does it Drive:
How does it Look:
How does it Go: