Mercedes-Benz's newest and most appealing addition to its range - the new C-Class - has been given the Brabus treatment which impossibly improves upon perfection.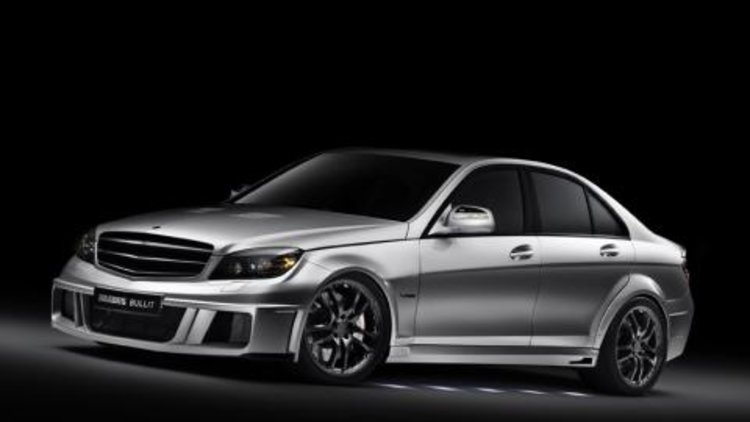 Confusingly publicized as the 'ultimate wolf in sheep's clothing', the Brabus C-Class is more 'lion in wolf's clothing'. There is no mistaking from its appearance that this car is packing something brutal under the bonnet.
At the heart of the Brabus C-Class is a ferocious biturbo 6.3L V12 with a staggering 573kW and - wait for it - peak torque of 1,320Nm, which is electronically limited to a far more 'sensible' 1,100Nm in order to give the gearbox and tyres a fighting chance at getting all that power through to the asphalt.
To achieve and maintain the massive ouput of the engine, Brabus engineers added special pistons and connecting rods, a new turbocharging system with two larger chargers and more efficient intercoolers, and metal catalysts with a low back pressure stainless-steel exhaust.
Power is of course sent to the rear wheels through a five-speed automatic transmission which has been massively modified to handle all the torque.
The car sprints from 0–100km/h (62mph) in just 3.9 seconds, reaches 200km/h (124mph) after just 10.49 seconds and passes the 300km/h (186mph) mark after a mere 24.5 seconds. Top speed is claimed to be in excess of 360km/h (224mph).
The Brabus C-Class is fitted with a height-adjustable coil-over suspension set-up and sport sway bars not only to improve handling but also to cope with the massive power and weight of that V12 engine.
Restraining all this power is taken care of by monster 12-piston aluminum fixed calipers gripping vented and grooved 380mm discs up front, and six-piston units biting 360mm discs in the rear.
Brabus V12 Biturbo C-Class