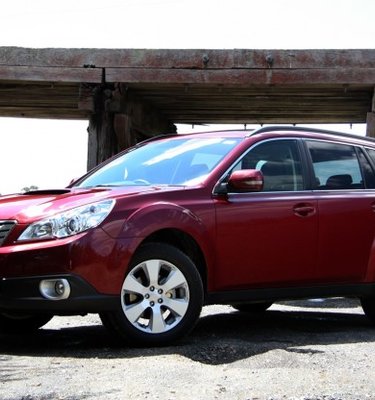 Subaru Outback Diesel Review & Road Test
Current Pricing Not Available
Easily managing 1,100kms from a single tank, this is the Outback you've been waiting for.
Easily managing 1,100kms from a single tank, this is the Outback you've been waiting for.
Model Tested:
2010 Subaru Outback Diesel Premium Sat-Nav; 2.0-litre, four-cylinder, turbo-diesel; six-speed manual; wagon - $47,392*
CarAdvice Rating: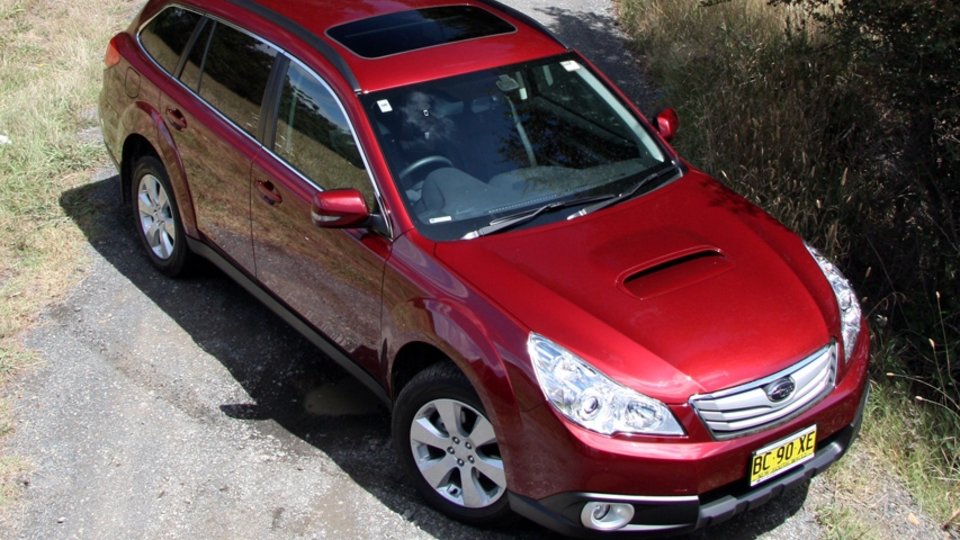 If the idea of a family wagon with enough room for the kids, the dog and all your gear has long been on the wish list, but soaring fuel prices have held you back, then this is the Outback you've been waiting for.
As Subaru's first foray in to the diesel market, in Australia at least, the new Outback's Boxer Diesel engine has clearly been worth the wait.

Spending a week with the Subaru Outback Diesel, I was quick to head for the winding country back roads of Victoria's picturesque Yarra Valley to see just how well the 2.0-litre common rail turbo-diesel would deal with real world driving conditions.

Gear changes are a little on the notchy side, and some might find the clutch a little tightly sprung, but if you can live with this - and with no automatic option you'll have to - then you'll find the well matched six-speed gearbox does the engine a lot of justice, and keeps the revs down nice and low when cruising at highway speeds - perfect for screwing down that all-important fuel economy.

Cornering sees Outback Diesel make the most of it's AWD grip and although there's a little tyre howl at higher speeds, the big wagon remains stable, tenacious, and almost sporty in its dynamics - not bad considering its 213mm ride height.
The ride is comfortable, relaxed and cabin noise surprisingly quiet with next-to-no engine noise and just a hint of wind noise noticeable from the larger wing mirrors.

The spacious cabin is quiet and well equipped, especially on the Premium variant on test this week. The leather-clad seating is comfortable, though not altogether supportive, and is electrically adjustable (with two memory positions) in all the usual directions. An impressive feature list sees Outback Diesel Premium fitted with satellite navigation, cruise control, dual-zone climate control, six CD tuner, power windows and mirrors as well as dusk sensing headlamps and remote central locking.
For those wanting to use the Outback Diesel in its environmental namesake, powerful and brilliantly clear high beam vision will come as a welcome feature.

Up back the Outback Diesel offers 490-litres of cargo space (seats up, to window height) that can be expanded to a cavernous 1,690-litres all told. The rear seat also offering 60:40 split for added versatility. Should you need to haul a little extra, the Outback Diesel also has a 1,700 kilogram braked towing capacity - a weight I'd imagine would be no drama for this impressive engine.

Safety comes compliments of the usual electronic helpers including ABS braking with electronic brake-force distribution, ESC and Traction Control. A full compliment of airbags are also included as standard, while the electronic park brake features a hill-start function, an especially handy, clutch-friendly addition when carrying a lot of weight.
All seating positions feature three-point inertia reel seatbelts with the front pews gaining pyrotechnic pretensioners and anti-whiplash headrests. The Subaru Outback Diesel holds a maximum possible five-star ANCAP safety rating.
Sure, the looks aren't for everyone, but without offending our photographer, I hasten to add that this is one car that really does look a lot better in the third dimension.
If you're up for a full-size wagon with light-hatch fuel economy then look no further. The Outback Diesel is a great drive, an impressive package, and starting from $40,490*, great value.
Pricing:
Subaru Outback Diesel: $40,490*
Subaru Outback Diesel Premium: $43,990*
Subaru Outback Diesel Premium Sat-Nav: $46,490* (As Tested)
*
Pricing is a guide as recommended to us by the manufacturer.
Ratings:
CarAdvice Overall Rating:
How does it Look: