A lot of my young female friends tell me they like the Fiat 500 but don't find it quite girly enough.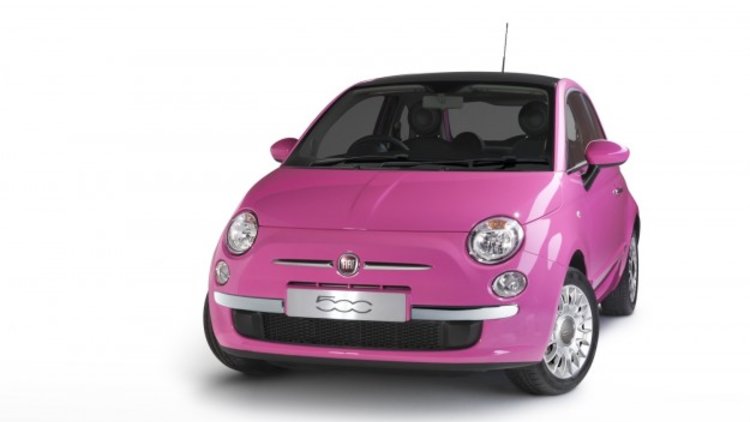 Well ladies, worry no more, because the Italian manufacturer has come to the party with a special edition of the Bambino called the 500 Pink.
The limited edition Pink (you'll never guess how many Fiat is making) goes on sale today in the UK with customers only able to order online.
"I am delighted that we are now able to offer the 500 Pink – just like many of our customers who have been asking us for this limited edition," said Fiat Group UK marketing director, Elena Bernardelli."It will appeal to free thinking drivers who have a distinctive personality and, with all the benefits of Fiat 500 already there, we have no doubt that it will prove a fantastic purchase for its new owners."
Based on the 1.2 Lounge, the 500 Pink features "Start&Stop" which stops the engine automatically whenever traffic conditions bring the car to a complete halt and restarts it immediately when the driver wants to move off again.
Other accessories include a sunroof, leather gear knob, black interior, side rubbing strip with 500 badge, pink key cover and special carpet mats.
th
Regardless, the Fiat 500 Pink will wipe £11,700 (AUD$20,750) off the card, $1770 more than the standard Lounge but with $2660 in extra features.
Fiat says it is the first of several 500-based limited editions it will introduce this year, but I'm not getting my hopes up for the 500 Hunter, Footy or Beef.