Volvo has enjoyed a phenomenal period of success in the last few years, with a glowing showroom of stylish and spirited cars, the brand is slowly changing its image from "another bloody Volvo" to "oh, that's a nice Volvo".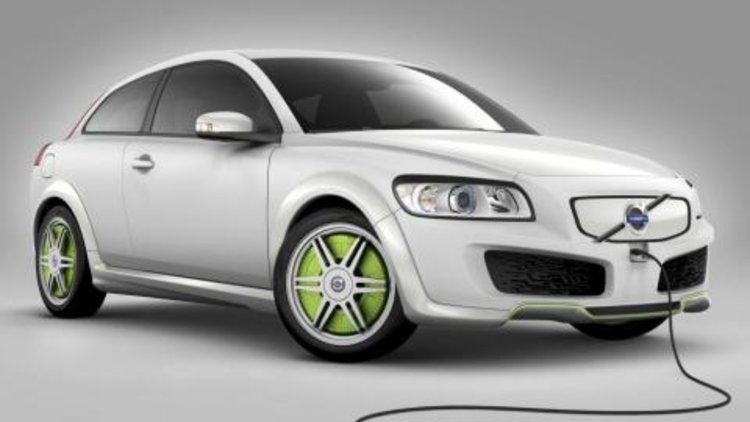 Part of this process is fuelled by Volvo's quest to develop the next generation Hybrid system. The latest from the Volvo Monitoring & Concept Centre in Camarillo, California is the Volvo ReCharge Concept, a plug-in hybrid with four individual electric wheel motors.
Similar to the recent Toyota Plugin hybrid, the ReCharge can simply be plugged into a regular electrical outlet for some juice. On battery alone, the Volvo will cover around 100kms, but it is backed up by a 1.6-litre petrol engine that comes into play when the battery is sitting at 30% charge.
Now just think about that for a minute, how often do you travel more than 100kms a day? You drive to work, you pick up the kids, you drive home, maybe go out for some groceries, roughly 50-90kms for most people, which means that you'd probably visit the petrol station once every few months, if that. Not bad!
"This is a ground-breaking innovation for sustainable transportation. A person driving less than 100 kilometres a day will rarely need to visit a filling station. In the USA, this may apply to almost 80 percent of drivers," says Magnus Jonsson, Senior Vice President Research and Development at Volvo Cars.
Volvo estimates that for those 80 percent, operating costs are expected to be about 80 percent lower than that of a comparable petrol-powered car.
Even when you do venture out of your 100km barrier, fuel economy will not go over 5.5-litres/100kms. Best of all though, CO2 emissions are significantly reduced.
"This plug-in hybrid car, when used as intended, should have about 66 percent lower emissions of carbon dioxide compared with the best hybrid cars available on the market today. Emissions may be even lower if most of the electricity in intended markets comes from CO2-friendly sources such as biogas, hydropower and nuclear power," says Jonsson.
If you're worried the batteries will die on you in ten years time, Volvo thinks otherwise. Using lithium-polymer battery technology, they are intended to have a useful life beyond that of the car itself.
Can you imagine visiting the petrol station once every two months as oppose to once a week?
Volvo will show off the ReCharge concept at this week's Frankfurt Motor Show.