Citroën has released images of the company's newest concept, the C-Cactus. Named after the Cactus plant due to the cars shared characteristic of low consumption, the concept will be on display at the 2007 Frankfurt Motor Show.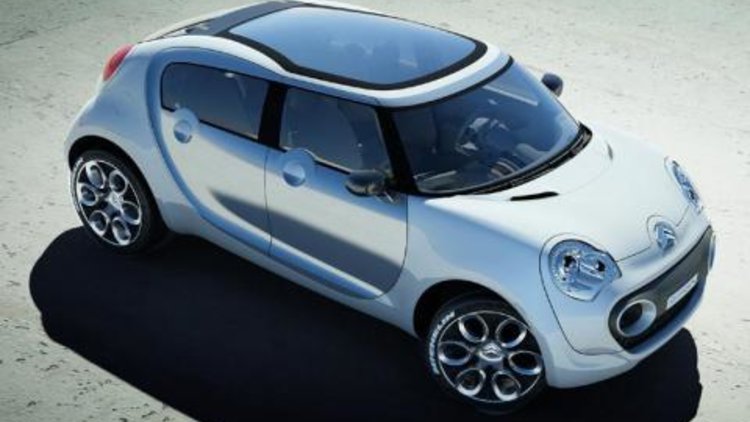 Powered by a hybrid Diesel engine, there is a lot more to the Cactus than meets the eye. Firstly the fuel economy, weighing just 1,306 kg, the C-Cactus uses an incredibly low 3.4 litres of fuel per 100 km with a CO2 emission of 78 g/km, beating the Toyota Prius on both accounts.
The aim was to produce a car that looks great, but doesn't get bogged down with non-comfort features, such as, say, the dashboard! Yep, the car has no dashboard, apparently it was a little unnecessary.
The design has also changed in order to reduce costs, Citroen have designed the C-Cactus with as few parts as possible, the entire cabin is made up of just over 200 parts, nearly half the number used by a conventional hatchback of identical size.
The rest of the car is no different, both the upper part of the front fascia and the lower part of the rear hatch use the same panel.
Interestingly, the rear taillamp assemblies are see-through from the inside of the car, for extra rear visibility. The bonnet is also long forgotten, instead there exists a single piece that covers the fenders and the bonnet.
Want to fill up the water or oil? There is a flap directly ahead of the windscreen.
From the inside, you would probably think the car is incomplete, with no dashboard and the majority of the instrument cluster attached to the steering wheel, there is something just a little odd about the C-Cactus.
Where is the stereo? On the key! it connects to the car once inserted in the steering wheel, the portable MP3 player acts similarly to an iPod. There are only 2 speakers, but Citroen assures us they are high powered and will do the job.
It almost seems as though this car was made with one thing in mind, budget, even the door panels are covered by coloured insulating foam! At least you get a panoramic glass roof, A/C, and cruise control as standard.
Will this make it into production, I guess that depends on how many of you are willing to buy a car without a dashboard... (at least the rims look good)
Citroën C-Cactus - Dude where is my dashboard?