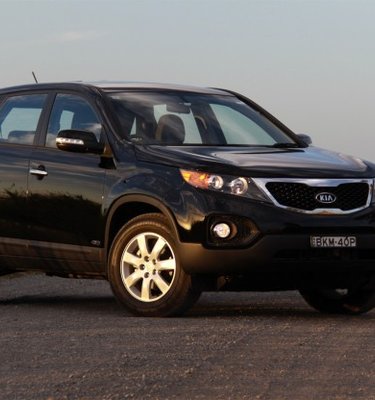 Kia Sorento Review - Long Term Update
Consistency is the key to this well sorted SUV.
Consistency is the key to this well sorted SUV.

Words by Matt Brogan Pics by Andrew Spence
Two months-in and our long term Kia Sorento is proving nothing if not consistent. In fact the only change of any note is a slight increase in fuel consumption that I attribute to the combined additional passenger load and excessive air-conditioning use over our hot, dry summer here in Melbourne.
Over the Christmas break and early weeks of January I've been given ample reason to make use of the third-row seats while ferrying the family around various get-togethers, but in so doing have perhaps stumbled across Sorento's first real issue.
It's not that there isn't enough room up back; nor is getting in-and-out a bother; it's not even that the third-row seats are a bother to fold up and down. None of these traits are an issue in Sorento - quite the opposite in fact.
What is a problem is the lack of ventilation to the third row when the using climate control automatically. Up back third-row passengers spoke of a stuffy ride on warm days that, even with the front and second-row passengers partly frozen, became uncomfortable for the sixth and seventh occupants after even short distances.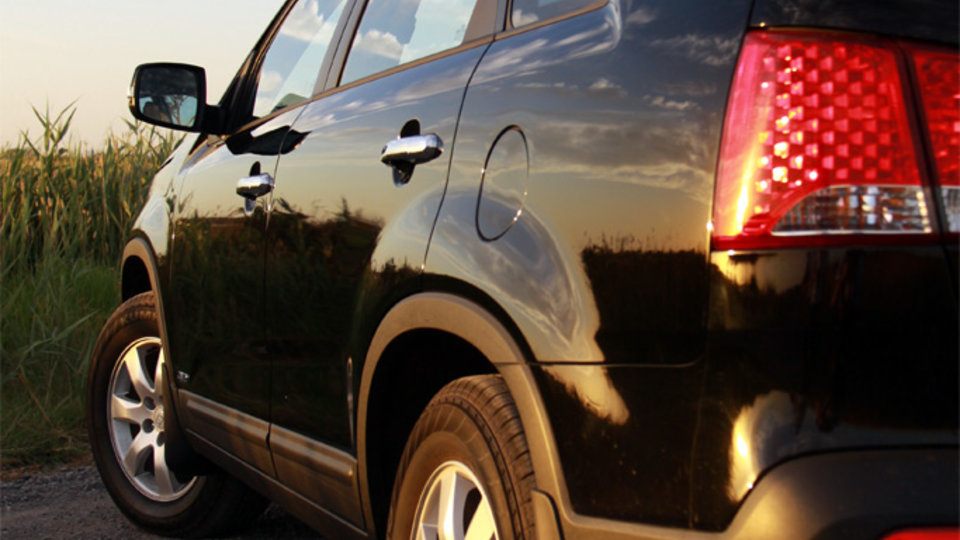 Otherwise Sorento is offering no issues from which to draw complaint. The ride is very well sorted with handling well above par in this vehicle class. The steering has a good solid feel to it at highway speeds with lighter assistance stepping in to play at car park speeds - just the way it should be. Parking is a non-event, though I feel a car of this size should offer reverse parking sensors - or even a reversing camera - as standard equipment. Again these are features found as standard kit higher up the food chain.
The engine, though slightly noisy on cold starts, is quiet when running and very strong under acceleration, drawing comment from almost every passenger to grace the Sorento yet. So far there's not been a drop of oil used and coolant levels, despite the excessive heat, haven't budged a mil'.
Luggage space is proving generous with Sorento's low-load height and true flat floor proving useful when carrying bulky and heavy items. With 258-litres on offer in seven-seat mode you can still get a surprising amount of kit in the back and best of all the cargo blind has a neat little storage area when the third-row seats are deployed, just in case you need to stow it some place other than your garage. Sorento's versatile seating also comes in very handy when ferrying four or five passengers with long items - such as fishing rods - on board.
As touched on earlier, fuel economy is up slightly this month to 8.55L/100km (at last fill). To date we've covered just over 2,750 kilometres in the Sorento with more highway and off-road use expected over the coming weeks certain to challenge the fuel economy figure once again - and possibly that of Kia's off-road resolve! Stay tuned for an update in a few weeks time.