General Motors today unveiled a bunch of new interior concepts. In an attempt to improve the company's image of producing boring and uninspired interior clusters, GM has gone back to the drawing board and designed some excellent concepts.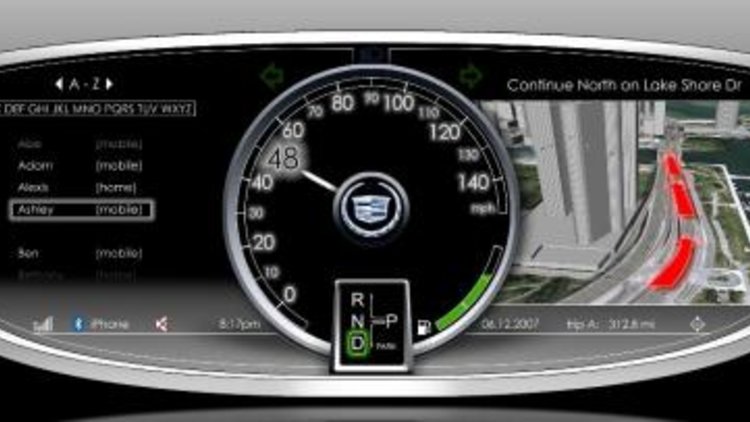 Could one of these clusters represent the driver instrument panel of the next generation Commodore? Integrating the Sat Nav into the instrument cluster seems almost obvious, while highlighting the cars exact speed can be the license saving feature we've all been asking for.
Although the concept above looks futuristic in every sense of the word, there is something just a little odd about it, but we like the Sat Nav arrow sitting at the top of the middle cluster.
Leaving the best till last, this simple, yet complex instrument clusters shows the speed, RPM, fuel and oil temperature all in one!
GM Future Interior Components