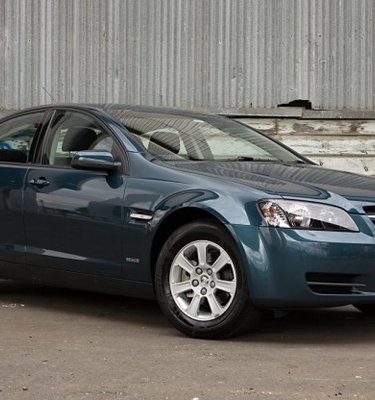 2009 Holden Commodore Omega Review
Model Tested:

2009 Holden Commodore Omega; 3.0-litre, six-cylinder, petrol; six-speed automatic; sedan - $39,990*
Options:
Metallic Paint $500 (Fitted); Matching Spare Wheel $350; Six CD Tuner $595; Sport Suspension & LSD $690; Country Pack Suspension $330; Bluetooth Connectivity $495; Rear Park Assist $495
CarAdvice Rating:
While the rest of the range receives Holden's 210kW 3.6-litre six-cylinder directly injected engine, the Omega and Berlina receive a 3.0-litre six-cylinder engine, which produces 190kW and 290Nm. The smaller capacity engine is mated to a six-speed automatic gearbox; a chalk and cheese leap from its four-speed predecessor.
In a bid to reduce fuel consumption, Holden has also fitted low rolling resistance tyres to the Omega, helping reduce the fuel consumption from the MY9.5's 10.6L/100km to an impressive 9.3L/100km.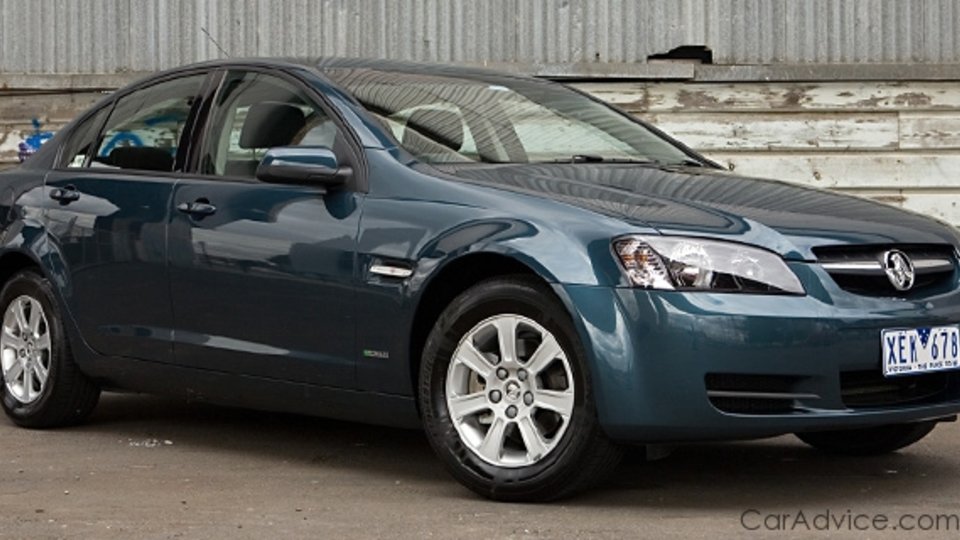 Aside from SIDI badges on the boot lid and side flanges and twin exhausts, the Omega is aesthetically no different to its MY9.5 predecessor. It would have been nice to see some visual changes, as the design is getting dated since the Commodore's 2006 release.
The interior also remains identical to the outgoing Omega. There's plenty of leg and head room for the driver and front passenger, with exception leg room in the rear in comparison to the Ford Falcon XT.

Not only has straight line acceleration improved, the gearbox is a million times better. The outgoing four-speed automatic would drive you mad with its indecisive gear changes and constant shifting. The new six-speed gearbox works in unison with the SIDI motor to bring out its full potential.

Mid-range torque from 80km/h has also improved, making overtaking a far less daunting task. The drive can also pass for 'sporty' when selecting the tiptronic mode, with the driver shifting gears manually.

While the engine has literally transformed the Omega, the spongy brake feel is still lingering. The brakes feel progressive to a point and then feel firm, requiring more pressure to stop the vehicle.

The suspension is very soft and soaks up any type of road thrown at it. This adversely affects handling, increasing the body roll. As most drivers won't care about handling, it's a great setup for highways and country roads.
Standard features include: 16-inch alloy wheels, six-speaker stereo with single disc CD player, adjustable steering column (tilt and reach), air conditioning, electric windows, electric wing mirrors, cruise control, automatic headlights, auxiliary input socket, central locking, driver electric seat, alarm, trip computer, power steering, sunglass holder and cloth trim seats.

Omega pricing starts from $39,990*, an increase of $700 over the MY9.5 Omega.
The new engine has given the Omega the heart transplant it was desperately waiting for. While it won't set the world on fire, it makes the Omega feel less like a slow moving boat and more like the fleet model it should be.

Ratings:
CarAdvice Overall Rating:
How does it Drive:
How does it Look:
How does it Go: