Update 19/July/2006:  AutoWeek informs us that this is infact just a Lancer, and not an Evo X! Thanks guys
The guys over at Speed Sport Life have managed to get their hands on some spy shots of the Mitsubishi Lancer Evolution X, or as most people like to call it, the Evo 10.
There is currently little official detail regarding the Evo X, however its believed that the car will debut in 2008 and is based on the Lancer GS Platform. It is also believed that the standard Evo X will have more than 300 horsepower and have lost a bit of weight compared to the Current Evo IX.
This is the current picture of the concept Evo X shown at Last years Tokyo Motor Show: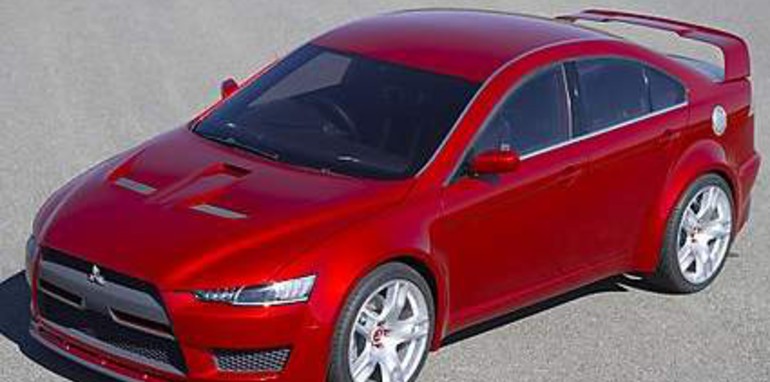 For more spy shots of the Mitsubishi Lancer Evolution X click here