Maserati today unveiled details and images of the new Quattroporte Sport GT S. Maserati are offering the new Quattroporte with a six-speed automatic gearbox, lowered and stiffer suspension (10mm front - 25mm rear), new wheels and front grille, as well as new Brembo brakes.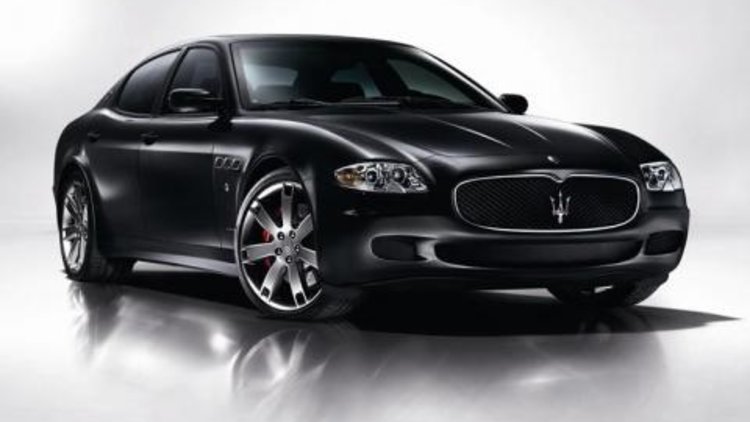 Maserati has worked with Brembo to create dual-cast brake discs, the first time such a set up has been employed on a road car. The difference to standard iron discs? Dual-cast discs are made of two materials, cast iron and aluminium. What this achieves is improved braking performance while ensuring greater fade resistance at the highest temperatures.
To put the discs to use, the Quattroporte Sport GT S's is equipped with mono-block, six-piston callipers at the front and specially designed tyres just for this car (front 245/35-R20 and rear 295/30-R20). We wonder what a set of new tyres will cost (not that you'd worry about that if you bought this)?
As for the minor cosmetic changes, Maserati designers have attempted to make the Sport GT S look as agressive as possible. With a black-chrome mesh front grille, a traditional element of sporty Maseratis, as well as black side window trims and two double exhaust pipes. The door handles remain in the same colour as the body of the car, but you would be mad to buy this in any other colour than black!
As for the bling factor, Maserati have fitted the Quattroporte Sport GT S with, you guessed it, dark-chrome 20 inch seven spoke alloy wheels.
From the inside, the Quattroporte Sport GT S has had its traditional Poltrona Frau leather combined with Alcantara which covers the central zone of the seats, the interior door panels and the steering wheel.
Front seats have been modified for a more sporty feel and carbon fibre with aluminium treads cover the dashboard.
Maserati Quattroporte Sport GT S