Our friends over at LS1 forums have posted images of the E-series HSV Maloo and the upcoming VE Commodore Wagon. From what we can gather, the pictures were taken at a Holden presentation for dealers, but have found their way online (as things do).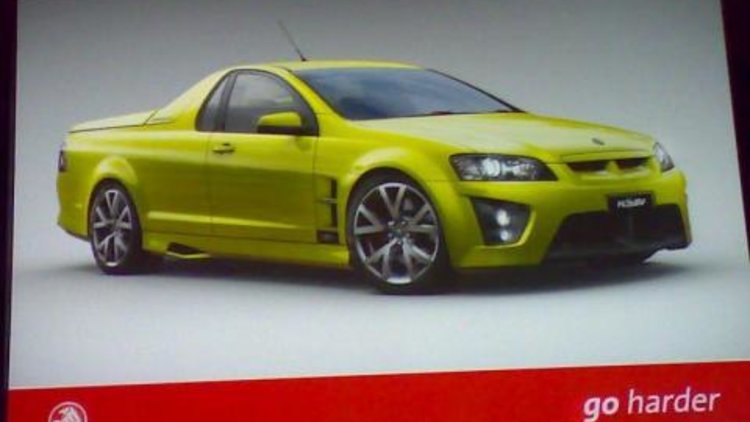 The new HSV Maloo definitely looks the goods, currently rated as the fastest ute/pickup in the world, HSV is determined to maintain the Maloo's cult status. Powered by a 307kW 6.0-litre V8, the new Maloo should be able to achieve 0-100 times of around 5 seconds (or less) with the HSV R8 rated at 4.9 seconds.
As for the new VE Commodore wagon, whilst the image's authenticity is not confirmed, there is no denying the massive improvement over the previous model. With wrapping clear tail lights, and an overall design improvement, the new wagon should help increase sales of the VE range.
The new HSV Maloo will be at this year's Sydney motorshow.
Big thanks to Marty from LS1 forums.
New HSV Maloo & Commodore Wagon