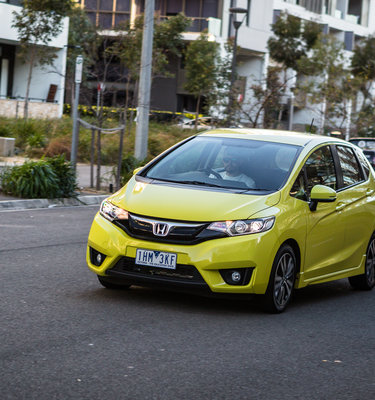 2016 Honda Jazz VTi-S review: Long-term report four – urban driving
The 2016 Honda Jazz VTi-S is a city car by all measures - it's small, nimble and clever. So how does it handle the cut and thrust of urban driving? Read on to find out.
As we've established in the previous instalments of our long-term 2016 Honda Jazz VTi-S, it is a car that ticks the boxes for practicality and spec, but how does it drive?
We figured it was best to first sample the Jazz on an urban loop, given that's the way this type of car is typically used.
First, let's run over the details of what's under the Jazz's bonnet: a 1.5-litre four-cylinder engine with 88kW of power at 6600rpm and 145Nm of torque at 4600rpm.
For the less gear-headed among you, that means that the engine does its best work at higher revs, and because the Jazz is fitted with a continuously variable transmission (CVT) automatic gearbox, you might find yourself spending a lot of time revving the car hard.
That can make the Jazz feel a little bit underpowered, because there's no effortless urge those turbocharged competitors like the Suzuki Baleno and the Skoda Fabia/Volkswagen Polo have. Turbochargers allow the engine to pull harder low in the rev range, which is great for those moments of urgent acceleration.
Indeed, the Jazz can get a bit bogged down at times – if you slow down to take a tight uphill corner the drivetrain can be a bit sluggish to react, with the CVT auto robbing it of grunt.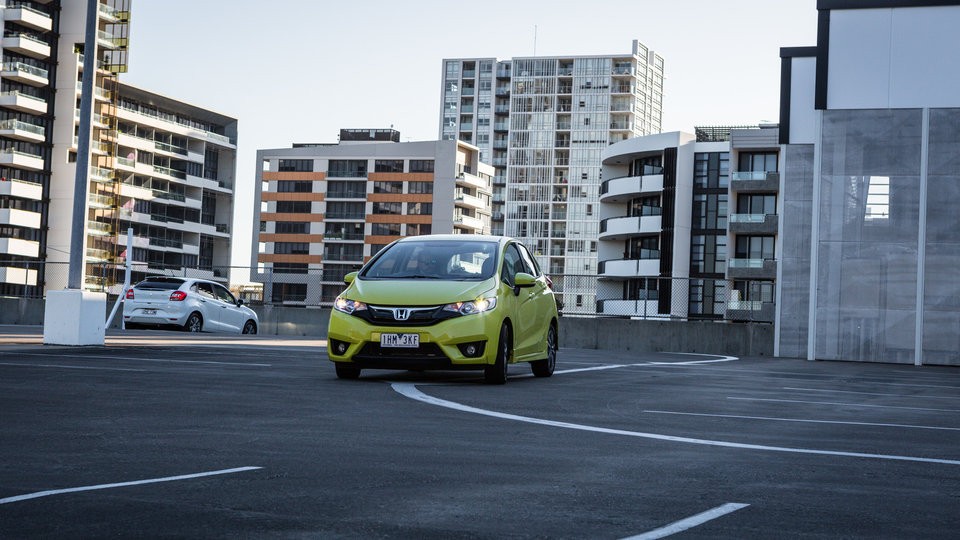 If you're just tootling around the suburbs, though, the engine copes fine under light to mid-throttle, and in those situations the transmission keeps up pretty well and responds commendably to sudden jabs of the throttle.
The Jazz, despite being in the light car class, is on the heavy side for a car of this size. It tips the scales at 1120 kilograms, where competitors like the Suzuki Baleno weigh in at just 955kg. That could have had some bearing on the fuel use we saw in the Jazz – on average, it sat at 7.6 litres per 100km during urban driving, despite a claimed consumption of 5.8L/100km.
A number of staff drove the Jazz during its time as part of the CarAdvice Sydney office furniture, and the feedback was all positive in terms of its performance around town.
Curt Dupriez, Trent Nikolic and myself all found it to be a great little urban runabout. Those guys live in the inner western suburbs of Sydney, so they got to do the daily grind run in heavy traffic, and there were no serious complaints about the way the car drove. Me? I live in the Blue Mountains, so my time was mostly spent at highway speeds – more on that in the next update.