Honda America has unveiled official images of the new 2008 Honda Accord. The new Accord will go on sale in the U.S. in mid September. Australian delivery dates are still unconfirmed.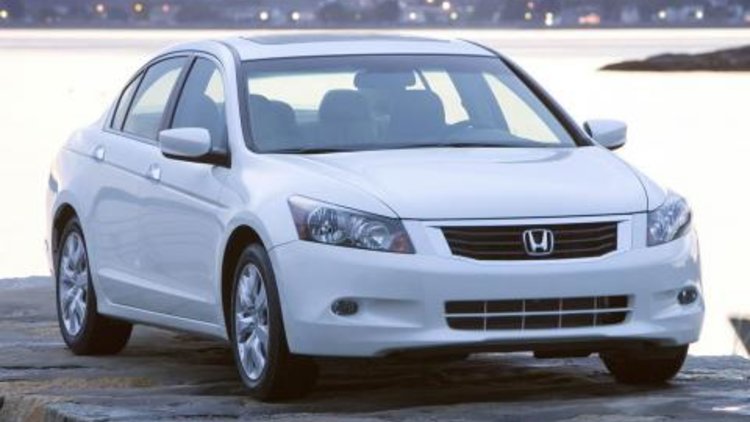 For a car that came to Australia over 30 years ago, the Honda Accord has become a symbol of reliable and refined Japanese engineering. In 1999 Honda starting importing Accords built in Thailand but by mid 2003 Honda launched the Japanese built Accord Euro which became a crucial success for the company.
The new Accord is a big improvement over the old, somewhat, boring model. From the front the new design is more aggressive and highlights Honda's commitment to move away from the "another boring Honda" image.
As for the rear, it still seems to share some similarities with the outgoing model. What we like so much about the new car isn't the new Accord it self, but the thought that if the new standard Accord looks this good, we can only imagine what the new Accord Euro will look like!
In the States, the new Accord is available with a range of engines, from a 3.5-liter V6 producing 197 kW and 337Nm, an enhanced 2.4-litre four-cylinder engine with 139kW and 220Nm to a base model 2.4-litre four-cylinder engine with 130kW and 219Nm.
The interesting thing about the American Accords, is their cylinder deactivation technology, using a similar method to the Chrysler 300C, the current V6 Accord can turn off three of it's six cylinders while cruising.
Building on this technology, the new models allow for deactivation of 3 or 2 cylinders, giving the engine the ability to run on three or four-cylinders, depending on load (each variant is offered with or without the cylinder deactivation technology).
Fuel economy is rated at around 12 litres /100km for city driving and a very respectable 8 litres /100km for highway driving. Honda America has also dumped the Accord Hybrid noting lack of demand and easing fuel prices.